Access Accelerated – IFPMA Side Event Working together to translate words into action: NCD prevention, treatment and care
Location
The Harvard Club 35 W 44th Street, New York
Attend
This event has now passed. To browse our upcoming events click here.
Building on dialogue from the United Nations General Assembly 2017 and World Health Assembly 2018, IFPMA and Access Accelerated invite you
to join the side event, "Working together to translate words into action: NCD prevention, treatment and care."
Our objective is to convene leaders in non-communicable diseases (NCDs) to discuss how to address the systemic challenges holding back decisive
action on NCDs and opportunities to strengthen commitment, capacity and action at the global, national and community level.
Together with global and local partners, we invite you to join an open, honest discussion about collective solutions and how commitments can be translated into effective actions.
RSVP: Link
Speakers

Her Excellency Madame Adjoavi Sika Kaboré First Lady of the Republic of Burkina Faso
After her graduation with a master's degree in private law business from the University of Lome Togo in 1979, H.E Madame Adjoavi Sika Kaboré continued her post-graduate study majoring in enterprise administration at the University of Dijon France. In 2006, she founded an association to support preventive health called KIMI, which focuses on early diagnosis and prevention of breast and uterus cancers, elimination of trachoma, and reduction of malaria, diarrhea, schistosomiasis and care for sickle cell disease patients.
Greg Perry Assistant Director General, IFPMA
As assistant director general, Greg Perry is responsible for IFPMA's external outreach and stakeholder engagement in global health. Greg brought with him more than 20 years' leadership and advocacy experience in the public healthcare arena, having previously worked as an EU policy advisor for a UK public affairs consultancy and as Director General of the European Generic Medicines Association (1999 – 2013) in Brussels.
Dr. Sania Nishtar CEO, Heartfile and Co-Chair, WHO High-Level Commission on NCDs
Dr. Sania Nishtar is an internationally acclaimed physician and public health expert. She currently co-chairs the World Health Organization's High-Level Commission on Non-Communicable Diseases, as well as many other public health committees with WHO and the UN. She served as federal minister in the government of Pakistan and founded the NGO Heartfile in Pakistan. She has received many international awards for her work and is widely published.
Dr. Kibachio Joseph Muiruri Mwangi Head of the NCD Division, Kenya Ministry of Health
Dr. Kibachio Joseph Muiruri Mwangi is the head of the Division of NCDs in the Ministry of Health in Kenya. He is a medical doctor with public health training from the London School of Hygiene and Tropical Medicine and the Field Epidemiology training program. He has specialised in NCD programming and policy issues on prevention and control with a focus on the integration of NCDs into primary care platforms.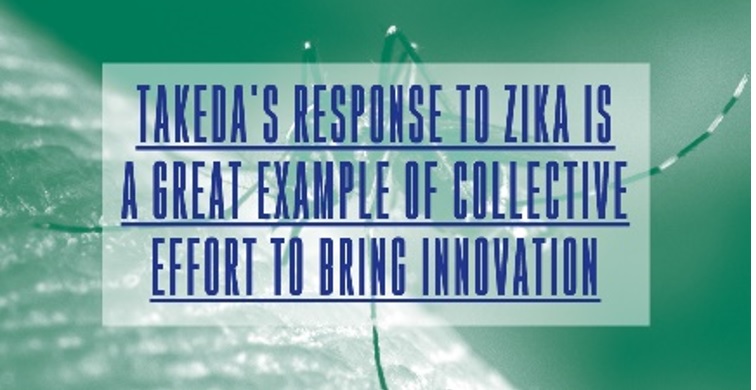 Dr. Githinji Gitahi Global CEO, Amref Health Africa
Dr. Githinji Gitahi assumed his position has Global CEO of Amref Health Africa in 2015. Prior to his appointment, Dr Gitahi was Vice President and Regional Director for Africa, Smile Train International, where he successfully established partnerships for long-term sustainability with various African governments. Previously, he was General Manager, Marketing and Sales at Nation Media Group, the largest media group in East and Central Africa. Having worked as both a medical doctor and a marketing director, Dr. Gitahi brings an innovative and entrepreneurial approach to leading a health development organization with an almost 60 year heritage.

Dr. Joseph Lubega Global Hematology Oncology Pediatric Excellence (HOPE)
Dr. Joseph Lubega is a pediatric hematologist-oncologist in Houston, Texas. He is currently serving as the Medical Director for the Global HOPE Program in Uganda, the Director of the East Africa Pediatric Hematology/Oncology Fellowship Training Program, and Chair of the Pediatric East Africa Clinical Oncology Consortium (PEACOC). Lead by Dr. Lubega, the East Africa Pediatric Hematology/Oncology Fellowship Training Program's initial outcomes resulting from this fellowship are substantial and include improved clinical outcomes for pediatric cancer patients at the Uganda Cancer Institute, including a significant increase in patient response to treatment and reduction in patient deaths.
Dr. Eva Njenga Chairperson, NCD Alliance Kenya
Dr. Eva Njenga has been in practice for 18 years and is an endocrinologist and medical anthropologist trained at Harvard Medical School and holds a MMed from the University of Nairobi. She formerly worked at Kenyatta National Hospital, Nakuru Provincial Hospital and Joslin Diabetes Center in the U.S. She is an NCD champion; patron for the Kenya Defeat Diabetes Association, a group led by people living with NCDs; and member of the American Diabetes Association, Kenya Medical Association and Kenya Association of Physicians.
Lea Kilenga Founder, Advocate and Entrepreneur, Sexy Sickle Cell
Lea Kilenga is an advocate for sickle cell awareness in Kenya and the programme manager for NCD Alliance Kenya. She advocates for people living with NCDs on national and international platforms, and manages the 10003 Warrior Project, a photo documentary initiative about people living with sickle cell. Her personal initiative, Sexy Sickle Cell, guides Sickle Cell warriors in how to manage Sickle Cell daily while living a full life.
Dr. Catherine Karekezi Medical Director, Kenya Diabetes Management and Information Centre
Dr. Catherine Karekezi is Medical Director at the Kenya Diabetes Management and Information Centre. Previously, she held faculty appointments at Rhodes University; University of Nairobi; and United States International University – Kenya. She has also worked as a research scientist at the Kenya Medical Research Institute and as a consultant in drug regulatory affairs in Kenya.
Dr. Chite Asirwa Director, AMPATH Oncology and Hematology Program
Dr. Chite Asirwa is Medical Co-Director for the AMPATH Oncology and Hematology Program and Visiting Assistant Professor of Clinical Medicine at the IU School of Medicine. He conducts research on hematological disorders including: sickle cell, leukemia, solid tumors and multiple myeloma. He is helping develop the AMPATH Oncology institute in Eldoret, designing a curriculum for oncology training and is creating a system to share medical records electronically.
Dr. Edward Omete PharmAccess Foundation, M-TIBA Platform
Dr. Edward Omete is a Medical doctor with eight years of experience in the public and private health care sector in Kenya. He worked with the Ministry of Health as a medical officer in pediatrics prior to joining The Maasai Wilderness Conservation Trust as Health Program Director and Medical Doctor. He is co-founder of HealthInfo, an industry platform seeking to catalyse a multi-sectoral approach in solving healthcare challenges through robust engagements. He is passionate about healthcare reforms, evidence-based medicine, tackling the NCD epidemic and Maternal Child Health and currently works for the PharmAccess Foundation in Kenya as a medical advisor.

James Pfitzer Director, Access Accelerated
James Pfitzer joined IFPMA as the Director of the global 'Access Accelerated – Moving NCD Care Forward' initiative in September 2017. Prior to joining IFPMA, James spent ten years at WHO headquarters in Geneva and was a Legal Officer at the WTO. James is an American trained lawyer with an LLM in trade and development and holds a PhD in international law settlement from the University of Bern, Switzerland.
Shiulie Ghosh journalist, TRT World
Shiulie Ghosh is an award-winning journalist with a career spanning more than 20 years. She has worked for some of the best-known television news broadcasters in the world, such as the BBC, ITV News, and Aljazeera. As a senior anchor for Aljazeera English, she launched the international channel from Qatar in 2006, eventually reaching some 200 million homes. Upon leaving Aljazeera, she helped launch the London bureau for Turkish Radio and Television's international network TRT World. She now reads bulletins for TRT World which can be seen on Sky channel 516, and runs her own media production company based in Buckinghamshire.
Resources
Supporting documents