Global Vaccine & Immunization Research Forum
Location
Hyatt Regency Bethesda
Attend
This event has now passed. To browse our upcoming events click here.
Washington DC. 4-6 March 2014
The Global Vaccine and Immunization Research forum (GVIRF), co-hosted by the World Health Organisation (WHO), the National Institute of Allergy and Infectious Diseases, and the Bill & Melinda Gates Foundation will be the first gathering for some 250 participants from around the globe working in the field of Research and Development (R&D), as well as policy makers, and other individuals committed to the global vaccination partnership.
The GVIRF will meet to track progress of the WHO's Global Vaccine Action Plan (GVAP) R&D agenda developed in the framework of the Decade of Vaccines (DoV) Collaboration and endorsed by the 2012 World Health Assembly. This scientific forum aims to identify opportunities and challenges for the vaccine and immunization R&D community; build and strengthen a research community networking; and provide a platform to discuss ways for stakeholders in the development and implementation of an R&D agenda for vaccines to collaborate.
At the GVIRF, the industry's leading experts will share insights on to the vaccine manufacturers approach to innovative research and the challenges they face to sustain innovation for the development of the still elusive complex vaccines to immunize against HIV/AIDS, tuberculosis, malaria and dengue. They will also give an overview of progress being made by scientists to develop universal influenza vaccines, protection of pregnant women, neonates and infants by maternal immunization, innovation in vaccine delivery and presentation and recent advances in vaccinomics to accelerate next-generation vaccine development.
Speakers
Mr. Emmanuel Hanon Senior Vice President, Vaccines Discovery & Early Development, GSK
Emmanuel Hanon was appointed Senior Vice President – Vaccines Discovery and early Development in August 2011. Emmanuel is currently leading the global research and development activities for GSK Vaccine prophylactic assets.
Emmanuel joined Vaccines in 2001 taking roles of increasing responsibility in Immunology and Human Cell mediated immunity before leading the viral vaccines program in R&D. Most recently, he headed the Elderly vaccines franchise, playing a critical role in the development of our flu pre-pandemic and pandemic strategy.
Prior to joining GSK, Emmanuel obtained a PhD at University of Liège in the field of Immunology and herpes virology and occupied a post-doctorate position in the field of retrovirology at Imperial College in the UK before moving to Eli Lilly as Associate Scientist in the Toxicology Department.
Dr. Johan Van Hoof Managing Director, Crucell & Chair of IFPMA Vaccine CEO Steering Committee
Johan Van Hoof is Managing Director of Crucell. Formerly, he was Global Therapeutic Area Head, Infectious Diseases & Vaccines, Pharmaceuticals Research & Development, Johnson & Johnson. From November 2007 through March 2010, Dr Van Hoof was Chief Operating Officer – Head, Global Development Organization, JnJ Pharmaceuticals Research & Development. Prior to November 2007, he was Vice President of Global Clinical Operations.
Before joining J&J, Mr. Van Hoof acquired more than 20 years of experience in the vaccine industry, having worked with Pasteur Mérieux Connaught (today Sanofi Aventis), Chiron Vaccines and GlaxoSmithKline (GSK) Biologicals. During this period, he held leadership roles with increasing responsibilities covering, clinical development, QA- QC, and regulatory affairs. He was actively involved in the development and licensing of a new generation of childhood and adult vaccines in disease areas such as pertussis, meningitis, rotaviral diarrhea, hepatitis, flu and HPV.
Dr. Kathrin Jansen Senior Vice President and Chief Scientific Officer for Vaccine Research and Early Development, Pfizer
Dr. Kathrin Jansen is senior vice president of Vaccine Research and Early Development at Pfizer Inc and member of Pfizer's WRD leadership team. In 2006, Dr. Jansen joined Wyeth, now part of Pfizer, as senior vice president, responsible for leading vaccine research with a focus on infectious disease targets, early development and clinical testing. In this capacity, she and colleagues at Pfizer supported the pediatric licensure of Prevnar 13® and the adult licensure application of Prevnar 13, as well as the Community Acquired Pneumonia Immunization Trial for Adults (CAPiTA). In addition, she directed the Company's Neisseria meningitidis serogroup B vaccine efforts to develop a licensure strategy for the vaccine that led to the successful initiation of phase 3 clinical trials. Later, together with her team, developed vaccines against Staphylococcus aureus and Clostridium difficile that are in phase 2 (Staphylococcus aureus vaccine)and phase 1 (Clostridium difficile vaccine) clinical evaluation.
Prior to joining Wyeth, Dr. Jansen served as VaxGen's chief scientific officer and senior vice president for Research and Development with responsibility for VaxGen's late-stage development pipeline. Earlier, Dr. Jansen worked at Merck Research Laboratories for 12 years where she directed a number of vaccine research efforts, including Merck's novel bacterial vaccine programs. Notably, her efforts led to the licensure of the world's first cervical cancer vaccine for the prevention of human papillomavirus infection (HPV).
Dr. Jansen was appointed an adjunct professor at the University of Pennsylvania School of Medicine in 2010. She received her Ph.D. in microbiology, biochemistry and genetics from Phillips Universität, Marburg, Germany. Following completion of her formal training and postdoctoral work at the Institute for Mikrobiologie in Marburg, Dr. Jansen continued her postdoctoral training with Professor G.P. Hess at Cornell University. She then joined the Glaxo Institute for Molecular Biology in Geneva, Switzerland.
Dr. Gary J. Nabel Chief Scientific Officer for global R&D, Sanofi
Dr. Nabel has an extensive and distinguished background of academic and hospital appointments, and committee memberships including numerous prestigious awards and honors and an extensive publication record. He graduated magna cum laude from Harvard College in 1975 and continued his graduate studies at Harvard University, completing his Ph.D. in 1980 and his M.D. in 1982.
He served as a postdoctoral fellow in the laboratory of David Baltimore at MIT's Whitehead Institute. Dr. Nabel served earlier as the Henry Sewall Professor of Internal Medicine, Professor of Biochemistry, and Howard Hughes Medical Institute Investigator at the University of Michigan in Ann Arbor.
In addition to his faculty positions, Dr. Nabel also served as the Director of the Center for Gene Therapy and co-director of the Center for Molecular Medicine at the University of Michigan. In recognition of his expertise at the forefront of virology, immunology, gene therapy, and molecular biology, Dr. Nabel was elected as a member of the Institute of Medicine of the National Academy of Sciences in 1998.
Olga Popova VP Government Affairs & Global Vaccine Policy, Crucell
Olga Popova is currently the Vice President Government Affairs & Global Vaccine Policy in Crucell, based in the Netherlands. She joined Crucell in 2007. Prior to that, Dr Popova gained her vaccinology experience at Novartis Vaccines, starting in 2001 as an Associate Director of Medical Affairs, where she took care of numerous worldwide vaccines projects, covering the fields of influenza, meningitis and rabies. She also headed the Medical Support team, responsible for providing scientific and medical information services for infectious diseases and vaccines.
Dr Popova worked for 10 years in the pharmaceutical sector, in a number of clinical development and medical affairs positions based in Europe. Dr Popova holds a dual Russian / Italian citizenship and obtained her medical degree from the University of Moscow in 1992. She is fluent in five languages.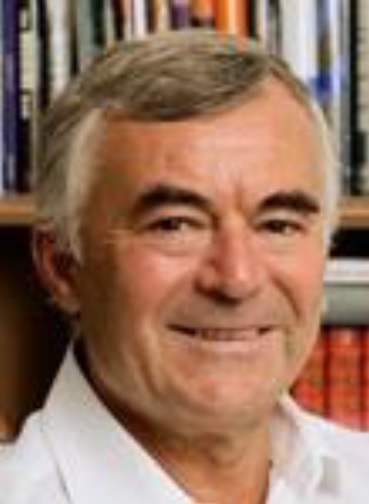 Dr Rino Rappuoli Global Head of Vaccines Research, Novartis Vaccines & Diagnostics, USA
Dr Rino Rappuoli is Global Head of Vaccines Research at Novartis Vaccines and Diagnostics and is based in Siena, Italy. He earned his PhD in Biological Sciences at the University of Siena and has served as visiting scientist at Rockefeller University in New York and Harvard Medical School in Boston. Prior to the present position he was head R&D of Sclavo and then head of vaccine research and Chief Scientific Officer of Chiron Corporation. He was elected member of the US National Academy of Sciences and the European Molecular Biology Organization.
Awards conferred include: Paul Ehrlich and Ludwig Darmstaedter Prize (1991), the Gold Medal by the Italian President (2005), the Albert B. Sabin Gold Medal (2009), the Lifetime Achievement Award from the Institute of Human Virology in Maryland (2010), and the Excellence Award from the European Society of Clinical Microbiology and Infectious Diseases (2011). In 2013 he was nominated third most influential person worldwide in the field of vaccines (Terrapin). Dr Rappuoli has introduced several novel scientific concepts (genetic detoxification, 1987, cellular microbiology, 1996; reverse vaccinology, 2000; pangenome, 2005).
Dr. Michael Watson VP Vaccination Policy & Advocacy, Sanofi Pasteur, Lyon
Michael Leads the Sanofi Pasteur Vaccination Policy team that is responsible for the interface between Sanofi Pasteur and Global and Regional Governmental and Non-Governmental Public Health organisations involved in immunisation Policy, Funding, Financing and, Implementation, Advocacy and issue resolution. He recently completed his term as chair of the Vaccines Committee of the International Federation of Pharmaceutical Manufacturers Association, (IFPMA), he leads the Pandemic Influenza Preparedness Group of the IFPMA, is on the Board of Vaccines Europe and leads their R&D Working Group, is a Steering Committee of the New York Academy of Sciences Vaccines Group and is Chair of the Sanofi Pasteur HIV steering committee.
He is a UK trained physician who led the teams that developed and licensed Pediacel® in the UK and Gardasil® in Europe. He has worked on most classes of vaccines, including Hexavalent infant vaccines.
He was previously Head of R&D and US site head at the UK Biotech company, Acambis PLC, based in Boston, US, until it was acquired by sanofi pasteur. At Acambis he oversaw the licensure of the smallpox vaccine ACAM2000®, the R&D of Chimerivax® based vaccines against Japanese encephalitis, and West Nile Fever, an M2e universal Influenza vaccine, ACAM-FLU-A™, and the worlds most advanced C. difficile vaccine, as well as a number of pre-clinical stage projects including an HSV-2 vaccine and a number of innovative new vaccine delivery platforms.
He is currently chairing the Vaccine's Europe (VE) R&D working group which is working with EATRIS, Sclavo Vaccines Association (SVA) and European Vaccine Institute (EVI) to lead the FP7 funded IPROVE project intended to develop a vaccines R&D roadmap for Europe.
IFPMA
Laetitia Bigger Senior Manager, Vaccines Policy, IFPMA
Laetitia Bigger joined IFPMA in 2006 and is responsible for vaccines policy and anti-doping cooperation. She coordinated IFPMA activities related to regulatory policy – clinical trial transparency, ethics in medical research and pediatric medicines – and technical standards for innovative medicines, until December 2011.
Prior to joining IFPMA, she worked as clinical research associate for the multidisciplinary center on oncology, University Hospital Lausanne. She holds a PhD degree in Biology from the University of Lausanne (Switzerland).