@WHA70 Partnerships and the SDGs: Accelerating Access to NCD Care
Location
Intercontinental Hotel Geneva, Chemin du Petit-Saconnex 9
Attend
This event has now passed. To browse our upcoming events click here.
We envision a future where no one dies prematurely from a treatable, preventable disease, and all people living with non-communicable diseases have access to affordable, quality care.
By working across sectors—and in new ways—we can drive progress towards the United Nations Sustainable Development Goal target to reduce premature deaths from NCDs by one third by 2030. Please join Access Accelerated and our partners, Union for International Cancer Control and the World Bank Group, for an engaging discussion, focused on how we can accelerate access to NCD care through the power of groundbreaking, purposeful collaboration.
RSVP: info@accessaccelerated.org
Speakers
Shiulie Ghosh Director at Aero Productions Ltd and Presenter, TRT World
Shiulie Ghosh has been a journalist and broadcaster for over twenty years. She has worked for a number of national and international broadcasting companies, including BBC, ITN and AL Jazeera. She is currently a London anchor for the rapidly expanding Turkish news network, TRTWorld, which is expected to launch internationally in 2017.
During her career she has travelled to many different countries, including conflict zones and disaster areas. Her coverage of the Asian Tsunami of December 2004 helped secure CNN a major news award; and in 2001 she was named as Best Television News Journalist at the prestigious EMMA Awards in London, beating off stiff competition from other household names.
As a presenter for Al JAzeera English, she anchored her first programme to appear on air when the network began broadcasting in 2006.
Since then she has covered many major news events including Israel's war on Gaza, the global economic crisis, the death of Nelson Mandela, and the pro-democratic uprisings across the Middle East and North Africa. She has reported from Kabul and Gaza, and as a senior news anchor her face has been seen in more than 200 million homes worldwide.
Antonio Carlos Barrios Fernández Minister of Health of Paraguay
Antonio Carlos Barrios Fernandez is a physician and politician. Barrios studied medicine at the Universidad Nacional de Asunción, where he specialized in Neonatology. On 15 August 2013 he was sworn in as Health Minister of Paraguay in the cabinet of President Horacio Cartes.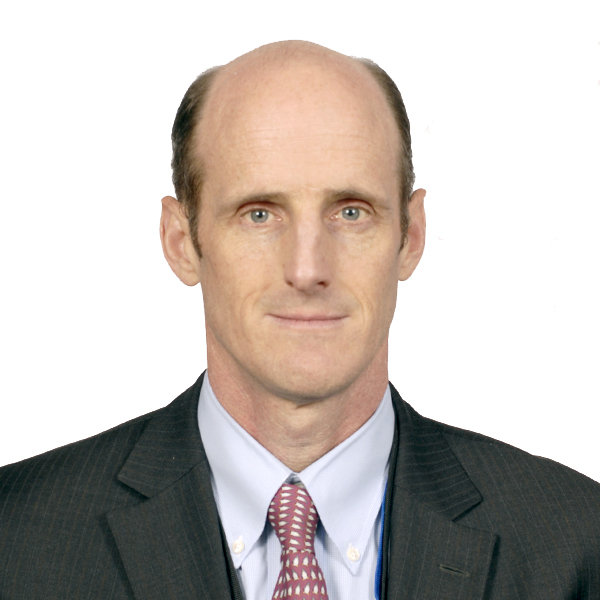 Tim Evans Senior Director of Health, Nutrition and Population, World Bank Group
Tim Evans has been active in the international health arena for more than 20 years. Before joining the World Bank Group, he was the Dean of the James P. Grant School of Public Health of BRAC University in Bangladesh. Previously, he served as Assistant Director General at the World Health Organization, heading the Evidence, Information, Research and Policy Clusters, where he oversaw the production for the annual World Health Report.
Dr. Evans' leadership efforts in global health include work with the Rockefeller Foundation and the Harvard School of Public Health and contributions to the development of innovative partnerships, including the Global Alliance on Vaccines and Immunization, INDEPT and Health Metrics networks, the Global Health Workforce Alliance and the World Alliance for Patient Safety. Dr. Evans earned his DPhil in agricultural economics at Oxford, and pursued medical and postgraduate studies at McMaster and Harvard Universities.
Cary Adams Chief Executive Officer, Union for International Cancer Control (UICC)
As CEO, UICC, Cary Adams and his team focus on global advocacy, convening the cancer community (through World Cancer Day, the World Cancer Congress and the World Cancer Leaders' Summit) and running significant global capacity building projects that address global cancer issues.
In 2009, Cary made a career change, moving from the management of international businesses in the banking sector to become CEO of UICC based in Geneva. UICC unites the cancer community to reduce the global cancer burden, to promote greater equity, and to integrate cancer control into the world health and development agenda. Its rapidly increasing membership base of over 900 organisations in more than 150 countries features the world's major cancer societies, ministries of health and patient groups and includes influential policy makers, researchers and experts in cancer prevention and control. UICC also boasts more than 50 strategic partners.
Cary also served two terms as Chair of the NCD Alliance, a coalition of around 2,000 organisations working on non-communicable diseases, which include cancer, diabetes, heart, respiratory, mental and neurological diseases.
In 2014 he was awarded an Honorary Doctorate in International Relations from the University for Business and International Studies in Geneva, and in 2015 an Honorary Doctorate in Health from Bath University in the UK. In May 2015, Cary was awarded 'CEO of the year' at the International and European Association conference organised by the Associations Network.
Ann Aerts Head of the Novartis Foundation
Ann Aerts, M.D., M.P.H., DTM, has been Head of the Novartis Foundation since January 2013. The Novartis Foundation has the challenging goals of expanding access to quality healthcare and eliminating diseases such as leprosy and malaria. Before her current role, Ann was Franchise Medical Director Critical Care for Novartis Pharma in Basel and Therapeutic Area Head Cardiovascular and Metabolism in Novartis Pharma Belgium. Prior to joining Novartis, she served as Director of the Lung and Tuberculosis Association in Belgium, as Head of the Health Services Department of the International Committee of the Red Cross (ICRC) in Geneva and was Health Coordinator for the ICRC in several countries.
Ann holds a Degree in Medicine and a Master's in Public Health from the University of Leuven, Belgium, as well as a Degree in Tropical Medicine from the Institute of Tropical Medicine in Antwerp, Belgium. Ann is a member of the Advisory Boards of the Global Health Group of University of California, San Francisco (UCSF), the OECD Network of Foundations Working in Development (NetFWD), a Member of the ITU/UNESCO Broadband Commission for Sustainable Development and of the Governing Council of the Technology Bank for the LDCs.
Katie Dain Executive Director, NCD Alliance
Katie Dain is Executive Director of the NCD Alliance, a global network of civil society organisations dedicated to transforming the fight against non-communicable diseases (NCDs). Katie has worked with the NCD Alliance since its founding in 2009; her experience has included organizational and strategic development; global advocacy and policy-making; and program design and capacity-building in low- and middle-income countries.
Katie is widely recognized as a leading advocate and expert on NCDs, and has authored or co-authored numerous papers and commentaries on global health and development policy issues. She is a member of advisory groups and committees for a range of international NCD initiatives, including being a member of the Lancet Commission on Noncommunicable Diseases and Injuries of the Poorest Billion.
Before joining the NCD Alliance, Katie worked at the International Diabetes Federation (IDF) in Brussels, leading their global advocacy programme and establishing the first Women and Diabetes programme. Prior to that she held a series of policy posts in the UK Government and UK-based health and development NGOs, including Gender Policy Adviser to the UK Government Equalities Office (GEO) where she was responsible for strategy and policy on violence against women; Womankind Worldwide, a women's rights organisation; and Terrence Higgins Trust, a HIV and sexual health charity. Katie has a Master's degree in Violence, Conflict and International Development from the School of Oriental and African Studies (SOAS), London.
Thomas Cueni Director General, IFPMA
Thomas B. Cueni is Director General of IFPMA since 1 February 2017. Prior to joining IFPMA he was Secretary General of Interpharma, the association of pharmaceutical research companies in Switzerland. For many years Thomas Cueni has been involved in the work of the European Federation of Pharmaceutical Industries and Associations, EFPIA, where he most recently served as Vice-Chair of the European Markets Committee and association representative on the Board. He represented the industry on the EU High Level Pharmaceutical Forum, was Chairman of EFPIA's Economic and Social Policy Committee and Chairman of the EFPIA Task Force on the EU Commission's Pharmaceutical Sector Inquiry. Thomas Cueni also represented Interpharma, which he successfully transformed from the association of Swiss Rx companies to the association of pharmaceutical research companies in Switzerland, on the Council of IFPMA.
Prior to his appointment with Interpharma, Thomas Cueni had a career as a journalist, inter alia as London correspondent for the "Basler Zeitung" and "Der Bund", and he served as a Swiss career diplomat with postings in Paris (OECD) and Vienna (IAEA, UNIDO). He studied at the University of Basle, the London School of Economics, and the Geneva Graduate Institute for International Studies, and has Master degrees in economics (University of Basel) and politics (London School of Economics, LSE).