27th IFPMA Assembly
Location
Apella Event Space at Alexandria Center for Life Sciences
Attend
This event has now passed. To browse our upcoming events click here.
This one-day conference will bring together a distinguished line-up of government decision-makers and leading players in the field of global health to review how, in a time of resource constraints, ever-broader healthcare systems can sustainably meet the needs and expectations of patients and societies. The conference will explore three inter-linked building blocks of any healthcare systems that aspire to meaningfully contribute to healthier societies and the associated investments needed: innovation, inclusiveness and sustainability.
The event will offer participants a dynamic and interactive environment of discussions. Key note speeches will help set the scene for a series of high-level panel discussions with interactive breakout sessions, where participants and partners can showcase innovative projects and ideas. The conference will also steer a vibrant social media debate, interacting in real time with the panel discussions through Twitter and other technologies.
Speakers
Mr. Riz Khan International Journalist, TV Host
Few people have conducted the variety of high-profile interviews across such a diverse range of issues as Riz Khan. From world leaders and business icons to film and music celebrities, Khan has led the field of international one-on-one interviews while hosting flagship news and current affairs shows at the world's three major global news networks. Trust and credibility built up over 25 years have given Khan access to key newsmakers on every continent. Becoming the BBC's first person of South Asian origin in mainstream news – and co-anchoring the very first show on BBC World Service TV News in November 1991 – gave Khan an acclaimed public visibility that grew even more when CNN International hired him in 1993 as its leading news figure. In 1996, he launched his flagship interview show, Q&A with Riz Khan – featuring heads of state, celebrities and other leading figures taking calls from viewers around the world on live TV. In 2005, he moved to Al Jazeera becoming a founding director of the now globally acclaimed network Al Jazeera English, where he hosted Riz Khan and Riz Khan's One on One. In 2013, he launched a weekly topical show Riz Khan's Q&A on Bloomberg TV Africa. Khan's career at the very cutting edge of the international news industry, combined with a dynamic and highly engaging delivery, makes Khan one of the most recognized and respected people on the global events circuit.
Dr. John Lechleiter Chairman, President and CEO, Eli Lilly & Company, and IFPMA President
John Lechleiter has served as president and chief executive officer of Eli Lilly and Company since April 1, 2008. He became chairman of the board of directors on January 1, 2009.
John joined Lilly in 1979 as a senior organic chemist in process research and development and became head of that department in 1982. In 1984, he began serving as director of pharmaceutical product development for the Lilly Research Centre Limited in Windlesham, England. He later held roles in project management, regulatory affairs, product development, and pharma operations. In 2005, he was named president and chief operating officer and joined the board of directors.
John earned a bachelor's degree in chemistry from Xavier University and master's and doctoral degrees in organic chemistry from Harvard University. John has received honorary doctorates from Marian University (Indianapolis, Indiana), the University of Indianapolis, the National University of Ireland, Indiana University, and Franklin College.
Lechleiter is a member of the American Chemical Society and Business Roundtable. He serves on the board of the Pharmaceutical Research and Manufacturers of America (PhRMA), as president of the International Federation of Pharmaceutical Manufacturers & Associations (IFPMA), as chairman of the U.S.-Japan Business Council and of United Way Worldwide, and on the boards of the Life Sciences Foundation, and the Central Indiana Corporate Partnership. He also serves on the boards of Nike, Inc. and Ford Motor Company.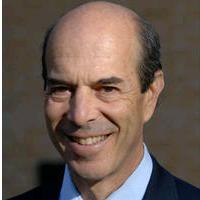 Prof. Ian Goldin Director of the Oxford Martin School at the University of Oxford
Prof Goldin has been Chief Executive and Managing Director of the Development Bank of Southern Africa (DBSA) and at that time also served as an adviser to President Nelson Mandela. He was director of development policy at the World Bank (2001–2003) and then vice president of the World Bank (2003–2006). He led the Bank's collaboration with the United Nations and other partners.
Since 2006, Professor Goldin has been Director of the Oxford Martin School at the University of Oxford. The Oxford Martin School is the leading global scholarly centre of deep research into a broad range of future challenges. The School research faculty, more than 300 people drawn from over 20 academic disciplines, is seeking to find solutions to questions of health and medicine, energy and the environment, technology and society and ethics and governance. It recently launched the Oxford Martin Commission for Future Generations, which is Chaired by Pascal Lamy (former Director-General of the World Trade Organization), with Prof Goldin as the Vice-Chair.
In addition to his Oxford appointments Professor Goldin is Distinguished Visiting Professor at Sciences Po, Paris and serves on the Advisory Committee of ETH-Zurich and IDDRI (The Institute for Sustainable Development and International Relations), Paris. He is an Honorary Trustee of Comic Relief and on the Council for the Overseas Development Institute. He was nominated by the World Economic Forum as a Global Leader for Tomorrow. Prof Goldin has published over 50 articles and 18 books. His most recent books are: "The Butterfly Defect: How globalization creates systemic risk and what to do about it, Princeton University Press, 2014 and Is the Planet Full?, Oxford University Press, 2014.
Mr. Andrew Jack Deputy Editor Analysis section, Financial Times
Andrew Jack is editor of curated content at the Financial Times. He was previously deputy editor of the FT's Analysis page, and from 2005 to 2013 he was its pharmaceuticals correspondent. Previously his roles at the FT included accounting and tax correspondent, Paris correspondent, and Moscow Bureau Chief. Mr Jack is a winner of the Kaiser Family Foundation Global Health Scholarship, the Media Award of the European Organisation for Rare Diseases, the Stop TB Award for excellence in reporting for 2010, and leader of the FT team that won the Communications Award of the American Society of Tropical Medicine and Hygiene in 2011. He started his career as a public policy consultant and subsequently spent a year at the Mayor's Office in New York as an Economic Development Officer. He is the author of the books Inside Putin's Russia and The French Exception, and chairman of Pushkin House, a London based cultural centre.
Ms. Mary Lou Valdez Associate Commissioner for International Programs, US Food and Drug Administration
Mary Lou Valdez joined the FDA as Associate Commissioner for International Programs on January 4, 2009. The U.S. Food and Drug Administration's (FDA) Office of International Programs (OIP) is the focal point for the Agency's international efforts, in close alignment with FDA program Centers and Offices. Ms. Valdez leads, manages and coordinates OIP's 100+/- staff around the world, catalyzing FDA global engagement in collaboration with international health and regulatory partners, ministries of health and agriculture, other U.S. Government Agencies, industry, academia, multilateral organizations, and other relevant stakeholders. In addition to FDA headquarters, OIP staff is strategically located in Belgium, China, Chile, Costa Rica, India, Italy, Jordan, Mexico, South Africa, and the United Kingdom.
Ms. Valdez has the degree of Master of Science in Management from the University of Maryland University College, and a Bachelor of Science in Biology from the University of Texas at El Paso. She is proficient in reading, writing, and speaking Spanish.
Ms. Valdez came to the FDA after serving for 18 years in the Department of Health and Human Services (DHHS), where she was extensively involved in international health diplomacy. As the Deputy Director of the Office of Global Health Affairs (OGHA), Ms. Valdez led from August 2003 to December 2008 the development of U.S. policy positions on a wide range of complex public health issues, promulgated them within the governance processes of multilateral organizations, and conducted negotiations with other member governments that resulted in the successful acceptance of many of these positions within the larger international community.
Ms. Valdez has extensive experience in hands-on negotiations and diplomacy also as a member of the U.S. government delegations to meetings of the governing bodies of multilateral organizations, including the World Health Organization Executive Board and the World Health Assembly, the Executive Board of the United Nations (UN) Children's Fund, the Pan American Health Organization's Executive Committee, Directing Council, and Pan American Sanitary Conference, the Health Committee of the Organization of Economic Cooperation and Development, and UN special sessions and councils, including the UN Special Session for Children in 2002.
Mr. Bob Hugin Chairman and Chief Executive Officer, Celgene Corporation
Mr. Hugin serves as Chairman and Chief Executive Officer of Celgene Corporation, a biopharmaceutical company focused on the discovery, development and commercialization of innovative therapies for unmet medical needs in cancer and immune-inflammatory disease. He joined Celgene in June 1999 and has been a Director of the company since December 2001. Mr. Hugin is immediate past Chairman of the Board of The Pharmaceutical Research and Manufacturers of America and is a member of the Board of Trustees of Princeton University, The Medicines Company, and The Darden Foundation, University of Virginia. He also serves as a member of the Board of Trustees of Atlantic Health System and of Family Promise, a national non-profit network assisting homeless families. Prior to joining Celgene, Mr. Hugin was a Managing Director with J.P. Morgan & Co. Inc. Mr. Hugin received an AB degree from Princeton University in 1976 and an MBA from the University of Virginia in 1985 and served as a United States Marine Corps infantry officer during the intervening period. Bob and his wife Kathy have three children and live in Summit, New Jersey.
Dr. David Reddy Chief Executive Officer,Medicines for Malaria Venture
Dr. David Reddy has been CEO of Medicines for Malaria Venture since January 2011. Under his leadership, this not-for-profit research foundation has brought forward four new antimalarial drugs, broadened its malaria-drug pipeline to include 7 novel drugs in clinical development. In addition it has received Board and donor endorsement of a 5-year strategy focused on developing new medicines to address the unmet needs of vulnerable populations most affected by malaria.
Prior to joining MMV, Dr. Reddy was a Vice President in the Global Product Strategy unit at F. Hoffman-La Roche Ltd, Basel Switzerland, where he served as Pandemic Taskforce Leader. Prior to that he was the Global Franchise Leader for HIV/AIDS at Roche, where he oversaw the successful development and introduction of enfuvirtide, the first HIV fusion inhibitor. He was also responsible for developing Roche's HIV drug access policies and initiatives. His résumé includes over 20 years of 'Pharma' experience, including successful leadership of drug development teams, licensing and alliance management, product and disease area management, market analytics and business planning. His roles also included interfacing with governments, NGOs and patient advocacy groups around access to medicines for priority diseases.
Dr. Reddy holds a PhD in Cellular and Molecular Biology from the University of Auckland, New Zealand. His PhD thesis involved cloning the serotypic antigen for rotavirus and development of a recombinant rotavirus vaccine. He completed a post-doctoral fellowship at the Freidrich Miescher Institute in Basel, where he cloned and expressed developmentally-regulated brain-derived microtubule associated proteins.
Dr. Marie-Paule Kieny Assistant Director General, World Health Organization
Dr. Marie-Paule Kieny was appointed World Health Organization (WHO) Assistant Director-General for Health Systems and Innovation in November 2012. Dr. Kieny was WHO Assistant Director-General for Innovation, Information, Evidence and Research from October 2010-November 2012. Prior to this, Dr. Kieny directed the WHO Initiative for Vaccine Research since its inception in 2001. Major successes under her leadership were the development and licensing of new vaccines against meningitis, and against pandemic influenza in developing countries through pioneering the transfer of technology and know-how. Vaccines against poverty-related diseases and those that disproportionately affect poor and marginalized populations are continuing priorities since her first role in the WHO with the Special Programme for Research and Training in Tropical Diseases in 2001.
Before WHO, Dr. Kieny held top research positions in the public and private sectors in France. The positions included Assistant Scientific Director of Transgene S.A. from 1981 to 1988, and Director of Research and Head of the Hepatitis C Virus Molecular Virology Group at the Institute of Virology, Institut national de la santé et de la recherche médicale (INSERM) from 1999 to 2000.
She received her PhD in Microbiology from the University of Montpelier in 1980, where she was also awarded a University Diploma in Economics, and her Diplôme d'Habilitation à Diriger des Recherches from the University of Strasbourg in 1995. Dr. Kieny has published over 250 articles and reviews, mainly in the areas of infectious diseases, immunology and vaccinology.
Dr. Kieny was awarded the coveted Chevalier de l'Ordre National du Mérite, au titre du Ministère de la Recherche (2000); the Prix Génération 2000-Impact Médecin (1994); and the Prix de l'Innovation Rhône-Poulenc (1991).
Mr. Marc M. Boutin Executive Vice President & Chief Operating Officer, the National Health Council
Marc Boutin is the executive vice president and chief operating officer of the National Health Council, an organization that brings together all segments of the health care community to provide a united voice for the more than 133 million people with chronic diseases and disabilities and their family caregivers.
In addition to overseeing financial management and operations at the National Health Council (NHC), Boutin builds consensus among member patient advocacy organizations enabling them to speak with one voice on systemic health research and health care policy initiatives. This united effort results in legislation and regulations that address the collective needs of patients and their family caregivers. In addition, he provides guidance to patient organizations on various association issues, including corporate structure, government relations, fundraising, and outreach. Boutin is a regular spokesperson before the media, Congress, and policy makers on major issues of interest to the patient community.
Boutin has been actively involved in health advocacy, policy, and both federal and state legislation throughout his career. He is a member the International Alliance of Patients' Organizations (IAPO) Governing Board, Community Health Charities Board of Directors, PCORI Advisory Panel on Patient Engagement, Sanofi Partners in Patient Health Global Council, and the North America Advisory Board to the Drug Information Association. He has also served on Institute of Medicine committees, National Institute of Health panels, and the Agency for Healthcare Research and Quality's stakeholder group.
Mr. Raj Kumar President and Editor-in-Chief, Devex
Raj Kumar is the founding president and editor-in-chief of Devex, a social enterprise that connects and informs 500,000 aid workers and development professionals on Devex.com. Kumar has been profiled in the Financial Times, Foreign Policy, Forbes and The Washington Post, where Devex was called the "Bloomberg of foreign aid." He has been a part of nine presidential campaigns on four continents as political director of the political strategy firm Penn Schoen Berland and got his start as a member of the national advance team for President Clinton. Kumar speaks Spanish, has worked, studied, and traveled in over 50 countries, and is a member of the Council on Foreign Relations and the Clinton Global Initiative.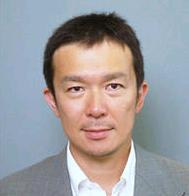 Dr. Shiro Konuma Director of the Office of Health Care Policy, Government of Japan
Dr. Shiro Konuma is the current director of the Office of Health Care Policy of the Cabinet Secretariat.
Dr Konuma was educated at the University of Tokyo, where he graduated from the Faculty of Medicine in 1992. After a short stint at the University of Tokyo Hospital, he joined the Japanese diplomatic service in 1994.
In 1996, Dr. Konuma took an educational break, studying at INSEAD in France.
After his stay in France, he continued his career becoming first Deputy director of the Economic Policy Division of the Economic Affairs Bureau at the Ministry of Foreign Affairs of Japan (MOFA), and subsequently Counselor of the Cabinet Office (Assistant to the Director General for Economic, Fiscal and Social Structures), Deputy Director of the Economic Partnership Division of MOFA and Counselor of the Permanent Mission of Japan to the United Nations and Other International Organizations in Geneva. In 2011, he became Director of Global Health Policy Division of MOFA.
Dr. Stefan Oschmann Member of the Executive Board and Chief Executive Officer Pharma, Merck KGaA, Darmstadt, Germany, and incoming IFPMA President
Stefan Oschmann, born on July 25, 1957 in Würzburg, Germany, has been a member of the Executive Board of Merck since January 2011 and is responsible for the Merck Serono and Consumer Health divisions as well the two business units Allergopharma and Bisosimilars.
Before joining Merck, he worked for the Pharma company MSD (in the US and Canada Merck & Co.). There he served most recently as President of Emerging Markets. His prior positions at MSD included Member of Senior Management and Corporate Officer with responsibility for the business in Europe, the Middle East, Africa and Canada, Senior Vice President in charge of Worldwide Human Health Marketing, as well as Vice President of Europe and the German business. Before that, Stefan Oschmann held various positions in Belgium, the Netherlands, Austria and eastern Europe.
Prior to joining MSD, Stefan Oschmann worked for the International Atomic Energy Agency (IAEA) from 1985 bis 1987 and for the German Animal Health Federation (BfT) from 1987 to 1989, a member association of the German Chemical Industry Association (VCI).
Stefan Oschmann studied veterinary medicine at Ludwig-Maximilians-Universität in Munich from 1977 to 1982 and earned a doctorate there in 1985. He is married and has two children
External positions:
International Federation of Pharmaceutical Manufacturers & Associations (IFPMA), Vice President
European Federation of Pharmaceutical Industries and Associations (EFPIA), Member of the Board
German Association of Research-Based Pharmaceutical Companies (Verband Forschender Arzneimittelhersteller, vfa), Member of the Board
Paul Ehrlich Foundation, Member of the Board of Trustees.
H.E. Ambassador Bénédicte Frankinet Permanent Representative of Belgium to the United Nations
Bénédicte Frankinet, Permanent Representative of Belgium to the United Nations.
Before her appointment, Ms. Frankinet was Ambassador to Israel since 2008, after serving as Director for the United Nations at the Ministry of Foreign Affairs in Brussels from 2003.
From 1999 to 2003, Ms. Frankinet was Ambassador to Zimbabwe, accredited also to Mozambique, Malawi and Zambia. Between 1994 and 1999, she served as Counsellor, then Deputy Head of Mission at her country's Embassy in Paris.
In 1992, Ms. Frankinet was an adviser in the private office of the Minister for Foreign Affairs, and from 1988 to 1992, she was First Secretary at Belgium's Permanent Representation to the European Communities in Brussels.
She served a previous stint, between 1983 and 1988, at the New York Permanent Mission as First Secretary, and was an attaché in Brasilia from 1979 to 1983.
Ms. Frankinet holds degrees in political science, social science and journalism from the Free University of Brussels.
Born on 23 July 1951, she is married and has two children.
Dr Giovanni Caforio Chief Operating Officer, Bristol-Myers Squib
Dr. Giovanni Caforio serves as chief operating officer with responsibility for leading a fully integrated worldwide commercial organization and the company-wide functions of Enterprise Services and Global Manufacturing & Supply. In June 2014, Dr Caforio was elected to the company's Board of Directors. He most recently served as the company's chief commercial officer.
Dr Caforio is passionate about bringing innovative new medicines to patients and is excited by the promise of the company's pipeline. "Having the opportunity to improve people's health is why a lot of us have chosen to be in the pharmaceutical industry."
As a leader, Dr Caforioi's focus is on developing talented leaders with the diverse experiences and competencies needed for the continued success of the company. "My priority is to help the organization successfully bring our innovative portfolio of medicines to patients, while at the same time ensuring we are prepared to best meet the challenges that are ahead of us," Dr Caforio said.
Dr Caforio joined Bristol-Myers Squibb in 2000 as vice president and general manager, Italy, in the Worldwide Medicines Group. In 2001, he assumed added responsibility for Greece and Israel, and then all of South East Europe in 2003. In 2004, he was appointed senior vice president, European Marketing and Brand Commercialization. In 2007, he was named senior vice president, U.S. Oncology. In 2010, he was named senior vice president, Global Commercialization, Oncology and Immunology, before becoming president, U.S., in 2011. In 2013, he was named chief commercial officer. Prior to joining Bristol-Myers Squibb, Dr Caforio spent 12 years with Abbott Laboratories in a number of leadership positions. Born and educated in Italy, Dr Caforio received his M.D. from the University of Rome. In addition to Italian and English, he is fluent in Spanish, French, and Portuguese. He currently resides in New Jersey with his wife and two young children.
Dr. Julio Frenk Dean of the Faculty, Harvard School of Public Health, T & G Angelopoulos Professor of Public Health and International Development
T & G Angelopoulos Professor of Public Health and International Development, Harvard School of Public Health and Harvard Kennedy School
Since January 2009, Dr. Julio Frenk is Dean of the Faculty at the Harvard School of Public Health and T & G Angelopoulos Professor of Public Health and International Development, a joint appointment with the Harvard Kennedy School of Government.
Dr. Frenk served as the Minister of Health of Mexico from 2000 to 2006, where he introduced universal health coverage. He was the founding director of the National Institute of Public Health of Mexico and has also held leadership positions at the Mexican Health Foundation, the World Health Organization, the Bill and Melinda Gates Foundation, and the Carso Health Institute.
Dr. Frenk holds a medical degree from the National University of Mexico, as well as a Masters of Public Health and a joint doctorate in Medical Care Organization and in Sociology from the University of Michigan. He has been awarded three honorary doctorates.
He is a member of the U.S. Institute of Medicine, the American Academy of Arts and Sciences, and the National Academy of Medicine of Mexico.
His written production comprises 33 books and monographs, 63 book chapters, 130 articles in academic and professional journals, and 117 articles in cultural periodicals and newspapers. Two of his books are best-selling novels for youngsters explaining the functions of the human body.
In September of 2008, Dr. Frenk received the Clinton Global Citizen Award for changing "the way practitioners and policy makers across the world think about health."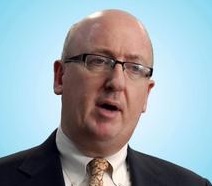 Mr. Murray Aitken Executive Director, IMS Institute for Healthcare Informatics
Murray Aitken is Executive Director of the IMS Institute for Healthcare Informatics. The Institute, established in 2011 and based in the U.S. with branches in Beijing and Delhi, provides policy setters and decision makers in the global health sector with objective, transformational insights into healthcare dynamics derived from granular analysis of information. Murray previously served in other roles at IMS Health, including healthcare insights, corporate strategy, and consulting and services.
Prior to joining IMS in 2001, Murray was a partner at McKinsey & Company where he was based in the New Jersey, Seoul, and Los Angeles offices and served senior management across a broad range of industries.
Murray writes and speaks regularly on the challenges facing the global healthcare industry and prospects for improving patient outcomes, managing costs and maximizing access globally through better use of healthcare information and technology.
Murray received an M.B.A. degree with distinction from Harvard University, and holds a Master of Commerce degree from the University of Auckland in New Zealand.
Mr. Bright Simons President, mPedigree Network
Bright Simons is president of the mPedigree Network (www.mpedigree.net), where he pioneered a system that allows consumers to instantly check whether their medicines are counterfeits or not by sending a free text message. He is honorary director of development research at policy think tank IMANI; a member of the World Economic Forum's Global Agenda Councils (on data and development), Young Global Leaders, and Technology Pioneers Communities; a TED and Ashoka fellow; and a Brain Trust member of the Evian Group at business school IMD. He is a recipient of numerous awards, ranging from an Archbishop Desmond Tutu Award, Marie Curie and Commonwealth Vision Grants to a PPARC Scholarship in Gamma Ray Astronomy. Bright is consulted on innovation strategy by international organizations such as the World Bank, UNECA, USAID, and the Commonwealth; and is a member of the United Nations taskforce on innovative models in healthcare and the Lancet Commission on Sub-Saharan Africa. He is a Global Fellow of the Salzburg Global Seminar, where he also served on the 2011 faculty for healthcare. Bright is furthermore a member of the Advisory Board of IC Publications, one of the world's leading publishers focused on Africa and the African diaspora; of the Microsoft for Africa Advisory Council; and of the Sanofi Digital and Africa 2.0 Advisory boards.
Dr. Mamta Kapoor Bhushan Postdoctoral Associate, University of Minnesota
Mamta Kapoor received her M.S. in Pharmaceutics from National Institute of Pharmaceutical Sciences and Research (NIPER), India. After gaining industrial experience in Nicholas Piramal in India, she pursued her Ph.D. in Pharmaceutical Sciences from the University of Connecticut in the area of gene delivery. She is currently working as a Postdoctoral Associate at the University of Minnesota where her research is in the area of epilepsy treatment using prodrug/enzyme systems. Dr. Kapoor has 11 publications in top-tier scientific journals, 2 patents and has been invited a couple of times to present her research at prestigious scientific conferences. Dr. Kapoor has received several national and international awards for her excellence in teaching and research including the 2012 University of Connecticut Outstanding Teaching Assistant of the Year Award, 2012 AAPS Biotech Award for outstanding research in Biotechnology (international) and the 2013 Baxter Young Investigator Award (national).
Dr. Rajesh Panjabi Chief Executive Officer, Last Mile Health
Dr. Raj Panjabi is CEO of Last Mile Health and Associate Physician in the Division of Global Health Equity at Harvard Medical School, Brigham and Women's Hospital. At age 9, Raj narrowly escaped a civil war in his home country of Liberia. Dr. Panjabi returned to serve the people he had left behind, co-founding Last Mile Health, an enterprise creating a new workforce to save lives in the world's most remote villages by employing local villagers and giving them the training, equipment, and support they need to become professional health workers. Described by Forbes as "a healthcare model for 1 billion people", Last Mile Health has been featured by the Wall Street Journal, Aspen Institute and Big Bang Philanthropy. Dr. Panjabi is a Draper Richards Kaplan Foundation Social Entrepreneur, Echoing Green Fellow, recipient of the Global Citizen Movement Award and Advisor at Clinton Global Initiative and the Global Impact Forum.
Mr. Masafumi Nogimori Representative Director, Chairman of the Board, Astellas Pharma Inc.
Since 2011, Mr. Masafumi Nogimori has been Representative Director, Chairman of the Board of Astellas Pharma Inc., a research and development based pharmaceutical company headquartered in Tokyo, Japan. Mr. Nogimori served as President and CEO from 2006 to 2011, Executive Vice President of Astellas from 2005 to 2006, and has been Representative Director since 2005.
Prior to the 2005 merger which created Astellas, between Fujisawa Pharmaceutical Co. Ltd. and Yamanouchi Pharmaceuticals Co., Ltd., Mr. Nogimori served as Corporate Executive Vice President of Global Strategy at Fujisawa. Upon joining Fujisawa in 1970, Mr Nogimori worked for about 20 years in the areas of New Product Acquisition and License Planning, and Business Development and Planning. He was stationed in the USA as Vice President, Business Development at Fujisawa USA Inc from 1993 to 1995, and in Germany, as President in Fujisawa GmbH from 1998 to 2001.
Mr. Nogimori has a Bachelor of Pharmaceutical Sciences from the University of Tokyo.
Dr. Jennie Ward-Robinson President and Chief Executive Officer, PAHO Foundation
Dr. Jennie Ward-Robinson is the President and CEO of Pan American Health Organization (PAHO) Foundation. She leads the Foundation's efforts to
mobilize resources to support PAHO's technical cooperation with member countries to improve health and save lives
in the Americas.
Dr. Ward-Robinson, known for her systems approach, has spent her career in a variety of roles including organizational
leadership, professional development, fund raising, recruitment, training and retention of staff. She is media savvy
and well known for effective communication skills, including serving as the co-producer for an award winning
PBS documentary. Dr. Ward-Robinson's career includes working in private and public, for profit and non-profit
organizations.
Dr. Ward-Robinson is the founding Executive Director of the Institute for Public Health and Water Research (IPWR).
She was also on faculty as Associate Professor at Texas A&M University in the School of Rural Public Health where
she oversees international research projects focused on water and health outcomes for the Caribbean region.
She served as the Director of Medical and Scientific Affairs of the Alzheimer's Association where she helped to build
a vibrant minority-in-neuroscience research and publication agenda. This work continues and is currently embedded
within various academic institutions supported by the current leadership of the Alzheimer's Association.
Her leadership experience includes over 15 years of progressively responsible performance in research program
development and administration. Dr. Ward-Robinson has served as Director of Medical and Scientific Affairs of the
Alzheimer's Association, founding CEO and Executive Director of the Institute for Public Health and Water Research,
and Associate Professor at The School of Rural Public Health, Texas A&M Health Science Center, Texas A&M
University, among other positions. She has also served on the boards of the Institute of Medicine's Roundtable on
Environmental Health Sciences, EPA's National Council on Drinking Water, the Alliance for Water Efficiencies, and the
Illinois Chapter of the Nature Conservancy.
Ward-Robinson is a native of Barbados who moved to the United States as a young adult and holds a doctorate in
human development from the University of Wisconsin at Madison.
Mr. Cary Adams Chief Executive Officer, Union for International Cancer Control, Chair, NCD Alliance
Born in London, Cary Adams has a BSc Honours degree in Economics, Computing and Statistics from the University of Bath, United Kingdom and a Masters degree (with Distinction) in Business Administration.
He is a Harvard Business School Alumni having attended the School's Executive General Management programme in 2003.
In 2009, Cary made a career change, moving from the management of international businesses in the banking sector to become CEO of the Union for International Cancer Control (UICC), based in Geneva.
UICC exists to help the global health community accelerate the fight against cancer and its growing membership of over 770 organisations in 156 countries features the world's major cancer societies, ministries of health and patient groups and includes influential policy makers, researchers and experts in cancer prevention and control.
Cary and his team focus on global advocacy to deliver the World Cancer Declaration targets by 2020, running significant global programmes that address key cancer issues and use their membership reach to bring about the exchange of best practice globally.
Cary is also Chair of the NCD Alliance, a coalition of around 2,000 NGOs working on Non-Communicable Diseases, which includes cancer, diabetes, heart and respiratory diseases.
Mr. Eduardo Pisani Director General, IFPMA
Eduardo Pisani became Director General of the IFPMA at the end of 2009. He came to the IFPMA from Bristol-Myers Squibb, a company he joined in 2001, and in which he had risen to the position of Vice-President, International Policy and Government Affairs. Prior to that, Mr. Pisani held positions as legal counsel at Immuno AG in Belgium and Austria, at Baxter Healthcare in Belgium and Italy, and in European Policy and Government Affairs at Adamson Associates and SmithKline Beecham in Belgium. He started his career in 1989, in the marketing department of Lederle France. Mr. Pisani graduated in Law at the University of Catania, Italy.
As IFPMA Director General, Eduardo leads the dialogue between research-based pharmaceutical companies and associations with the United Nations and its specialized agencies. Together with his team and working with IFPMA President and Vice Presidents, Eduardo shares the expertise and perspectives of the industry in global health discussions.
He believes that platforms for constructive policy discussion are essential to effective policy making and to public health, and has been instrumental in shaping many of IFPMA's leading initiatives such as those on NCDs and on NTDs.