IFPMA Flagship Event @ WHA72
Location
Intercontinental Hotel Geneva, Chemin du Petit-Saconnex 9, Geneva
Attend
This event has now passed. To browse our upcoming events click here.
The first-ever United Nations High-Level Meeting (UNHLM) on Universal Health Coverage (UHC) in New York in September will be a defining moment in the history of global health progress as Heads of State and Government convene to affirm their commitments on achieving UHC.
Along the margins of the 72nd World Health Assembly in Geneva, please join us for an interactive discussion moderated by Dr Githinji Gitahi, Group Chief Executive Officer of AMREF Health Africa, together with speakers from across the globe. The discussion will explore the shared responsibility of the public, private, and other stakeholders in making Universal Health Coverage a reality. Come and have your say in these important discussions and help shape the agenda.
Please RSVP to info@ifpma.org.
Address
Intercontinental Hotel Geneva, Chemin du Petit-Saconnex 9, Geneva
Speakers
Dr Fumie Griego Deputy Director General and Chief Operating Officer
Fumie Griego is IFPMA's Deputy Director General and Chief Operating Officer. She joined IFPMA in May 2017 to lead IFPMA's strategic planning, as well as policy and research for the organization with a focus on health policy and economics topics such as value of medicines, government pricing and reimbursement, and metrics/evaluation. Prior to joining IFPMA, Fumie was Head of Global Oncology Policy and Strategy, Global Government Affairs & Policy at Merck KGaA and Vice President for International Health Policy at Pharmaceutical Research and Manufacturers of America (PhRMA). Prior to joining PhRMA, Fumie was as a senior economist in the White House's Office of Management and Budget where she provided U.S. senior officials in both the Bush and Obama Administrations with policy advice on a range of health policy issues. Fumie holds a PhD in Health Policy from Harvard University and a Bachelor and Master of Science degrees in Earth Systems (concentration in environmental economics and policy) from Stanford University.
Dr Githinji Gitahi CEO, AMREF Health Africa
Githinji Gitahi is Group Chief Executive Officer of AMREF Health Africa, the largest Africa-based healthcare nonprofit. The organizations works to strengthen Africa's health systems and health workers in order to respond to some of the continent's most pressing challenges in the health space, including maternal and child health, noncommunicable and infectious disease, access to clean water and sanitation, and surgical and clinical outreach. Dr. Gitahi is also Co-Chair of the UHC2030 Steering Committee. Prior to his work at AMREF, Dr. Gitahi was a Vice President at Smile Train, an NGO that helps children born with cleft lip and palate. He received his Bachelor's degree in Medicine from the University of Nairobi and his Master's degree in Business Administration from the U.S. International University.
Dr Nelly Wakaba Country Engagement & Support Director Financing Alliance for Health
Nelly Wakaba is a public health enthusiast whose experience spans across civil service, NGOs and private sectors. Nelly is a global health leader with a passion for sustainable healthcare that ensures access to care, especially in developing countries, which she believes that strategic partnerships and innovative financing are key to make access to care a reality. Nelly holds a Bachelor of Science in Nursing, a post graduate diploma in Project Management and is completing her Master's in Public Health from the University of Liverpool. Nelly has worked across different sectors- from working as a Clinical and Community nurse in a district hospital in Kenya and engaging communities through outreaches, to running Global Fund TB programs across 20 districts in Kenya and base of the pyramid Diabetes programs in many Faith Based Hospitals in Kenya. She later moved to private sector and joined Novo Nordisk, a global health leader in diabetes as the Changing Diabetes in Children Program Manager. This is a Public Private Partnership whose objective is to ensure access to care for children with Type 1 diabetes. Nelly was responsible for 9 countries across East and West Africa where she constantly engaged with Ministries of Health, Civil Societies and key opinion leaders to run the program in these countries for the last 3 years.

Mr Stefan Gijssels ED, Digestive Cancers Europe
Stefan Gijssels is Executive Director of Digestive Cancers Europe and EuropaColon. Stefan also acts as a health policy consultant, publicist and public speaker. He is a strong believer in the value of more patient-centric and more holistic approach to healthcare. From 2002 to 2015, Stefan was Vice-President Communication & Public Affairs at the Janssen Pharmaceutical Companies of Johnson & Johnson for the Europe, Middle East & Africa region. He was a member of the Janssen EMEA Leadership Team and of the company's Global Communications Leadership Team. As part of that role, Stefan was also chairman of the Communications Committee of the Federation of Belgian Industries (FEB), member of the Executive Committee of Business & Society, and chairman of the "Trust, Reputation & Compliance Policy Committee" of EFPIA, the European Pharmaceutical Industry Association. He received his Bachelor's and Master's degrees in Linguistics and Literature from the University of Leuven.
Dr Emmanuel Ankrah Odame Director, Policy Planning, Monitoring & Evaluation, Ministry of Health, Ghana
Dr. Emmanuel Ankrah Odame is the Director of Policy Planning, Monitoring and Evaluation at the Ministry of Health, Ghana. He is also the National Millennium Development Goal (MDG) Acceleration Framework (MAF) Coordinator, to help Ghana achieve MDG 4 and 5 targets in Maternal and Child Health. He was also an External Clinical Auditor for the National Health Insurance Scheme for more than three years, in which capacity he conducted clinical audits in various hospitals across Ghana. He was the lead negotiator for the Ghanaian health sector during the negotiations of the Sustainable Development Meetings at the UN in New York. He has done consultancies for international organizations including the International Labour Organizations and Oxfam International. He is also a board member of a private health insurance company Phoenix Health Insurance, previous Board Member of National Population Council and a member of the National Health Insurance Oversight Committee of Ghana. He was the previous chair of the Early Carrier Network of the Health Technology Assessment International (HTAI). He has publications ranging from Health Policy, Health Technology Assessment among others to his credit. Dr. Odame received his MBCHB (Bachelor of Medicine and Surgery) and Master of Public Health (Health Policy) from the University of Ghana in 2005 and 2010 respectively. He additionally obtained a specialist qualification (MGCPS) in Health Policy from the Ghana College of Physicians and Surgeons in 2013.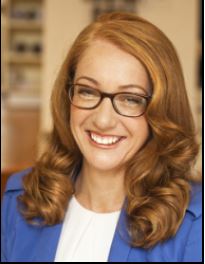 Dr Susan Henshall Chief Executive Officer, City Cancer Challenge
Dr Susan Henshall is the Chief Executive Officer of the City Cancer Challenge Foundation and a global health professional with over 20 years of experience in cancer. Launched in 2017 by the Union for International Cancer Control, City Cancer Challenge (C/Can) is now a standalone Switzerland-based foundation active in seven cities and will continue to expand as it fulfills its mission of building a global community to transform cancer care. C/Can is a global organization that empowers cities to deliver quality, affordable cancer care for all. After gaining a PhD in hepatitis, Dr. Henshall continued her research training at the University of London before returning to Australia where she led a translational cancer research laboratory at the Garvan Institute of Medical Research. Over the course of her career, she has completed a MPH and held appointments at the University of NSW and Georgetown University. In 2013, she founded the global health consultancy, Three Stories Consulting that works with organizations to make the best use of evidence for successful advocacy by creating resources and building capacity around global health issues with a focus on NCDs.
Mr Thomas Cueni Director General, IFPMA
Thomas B. Cueni is Director General of IFPMA since 1 February 2017. Prior to joining IFPMA he was Secretary General of Interpharma, the association of pharmaceutical research companies in Switzerland. For many years Thomas Cueni has been involved in the work of the European Federation of Pharmaceutical Industries and Associations, EFPIA, where he most recently served as Vice-Chair of the European Markets Committee and association representative on the Board. He represented the industry on the EU High Level Pharmaceutical Forum, was Chairman of EFPIA's Economic and Social Policy Committee and Chairman of the EFPIA Task Force on the EU Commission's Pharmaceutical Sector Inquiry. Thomas Cueni also represented Interpharma, which he successfully transformed from the association of Swiss Rx companies to the association of pharmaceutical research companies in Switzerland, on the Council of IFPMA.
Prior to his appointment with Interpharma, Thomas Cueni had a career as a journalist, inter alia as London correspondent for the "Basler Zeitung" and "Der Bund", and he served as a Swiss career diplomat with postings in Paris (OECD) and Vienna (IAEA, UNIDO). He studied at the University of Basle, the London School of Economics, and the Geneva Graduate Institute for International Studies, and has Master degrees in economics (University of Basel) and politics (London School of Economics, LSE).
Resources
Supporting documents