26th IFPMA Assembly
Location
InterContinental Geneva
Attend
This event has now passed. To browse our upcoming events click here.
Under the theme "Innovating Together for Global Health," the biennial global pharmaceutical industry conference held in Geneva on 31 October 2012 focused on essential biopharmaceutical contributions to public health, the industry's continued commitment to innovation, and the importance of effective health partnerships in meeting the world's most pressing health challenges.
Speakers
Mr. Eduardo Pisani Director General, IFPMA
Eduardo Pisani became Director General of the IFPMA at the end of 2009. He came to the IFPMA from Bristol-Myers Squibb, a company he joined in 2001, and in which he had risen to the position of Vice-President, International Policy and Government Affairs. Prior to that, Mr. Pisani held positions as legal counsel at Immuno AG in Belgium and Austria, at Baxter Healthcare in Belgium and Italy, and in European Policy and Government Affairs at Adamson Associates and SmithKline Beecham in Belgium. He started his career in 1989, in the marketing department of Lederle France. Mr. Pisani graduated in Law at the University of Catania, Italy. As IFPMA Director General, Eduardo leads the dialogue between research-based pharmaceutical companies and associations with the United Nations and its specialized agencies. Together with his team and working with IFPMA President and Vice Presidents, Eduardo shares the expertise and perspectives of the industry in global health discussions. He believes that platforms for constructive policy discussion are essential to effective policy making and to public health, and has been instrumental in shaping many of IFPMA's leading initiatives such as those on NCDs and on NTDs.
Bill Charnetski Vice President, Global Government Affairs and Public Policy, AstraZeneca plc
Since June 1, 2011, William (Bill) Charnetski has been Vice President, Global Government Affairs and Public Policy for AstraZeneca plc, one of the world's largest brand-name pharmaceutical companies. He is located in London, UK.
Prior to that, Mr. Charnetski was the Vice-President, Integrated Health Solutions and General Counsel for AstraZeneca Canada Inc., the Canadian subsidiary. His areas of responsibility included Pricing, Reimbursement, Market Access, Government Affairs, Strategic Stakeholder Engagement and Legal Affairs as well as implementing the company's strategy to create and deliver value to Canada's public and private payers, governments and regulators. He had responsibility for Corporate Communications and Corporate Responsibility before taking on these additional responsibilities.
Prior to joining AstraZeneca Canada in 2004, Mr. Charnetski was a partner at Torys LLP, one of Canada's most respected business law firms, where he practiced corporate law and was Head of the Privacy Law group. His corporate and commercial law practice included mergers and acquisitions, corporate finance, securities and public-private partnerships.
Before joining Torys in 1997, Mr. Charnetski was Special Advisor to Allan Rock, Minister of Justice and Attorney General of Canada. He joined that office after working as the Executive Assistant (Chief of Staff) to Bill Graham, former federal Member of Parliament, Minister of Foreign Affairs and Minister of Defence, when Mr. Graham was Co-Chair of the Parliamentary Foreign Affairs Committee.
Mr. Charnetski received his law degree from the University of Toronto and holds a Bachelor of Commerce from the University of Alberta.
Riz Khan International Journalist, Television Host & Author
Riz Khan is a recognized face worldwide, following extensive careers with the BBC, CNN and Al Jazeera English. In 2005, he set up Al Jazeera network's Englishlanguage channel and hosted its flagship program, Riz Khan – a daily, live, interactive, topical show featuring the world's top newsmakers. He also gained recognition for his weekly profile show Riz Khan's One-on-One Show, featuring a diverse range of international celebrities and guests.
Mr. Khan runs an independent production company and works as an author, media consultant, and moderator of high-profile international conferences by clients such as the World Bank, United Nations, and the Clinton Global Initiative. His first book "Alwaleed: Businessman, Billionaire, Prince" (Harper Collins) became a long-running best-seller in the Middle East and is translated into several languages. In 2012, Mr. Khan self-published his first fiction novel as an e-book on Amazon titled "We Interrupt Our Programming…", which is a comical take on the news industry. Proceeds from the sale of his novel support the organization "The World Is Just a Book Away" to build children's libraries in underprivileged communities around the world. Mr. Khan's career as a journalist began in 1987 with his acceptance into the prestigious two-year BBC News Trainee program. He was the network's first South Asian mainstream news presenter, and launched BBC World Service Television News (later renamed BBC World) in October 1991, co-hosting its first show.
Mr. Khan joined CNN in 1993 as a Senior Anchor for the network's global news shows and special events, including the award-winning live coverage of the Hajj – the annual pilgrimage to Mecca. In 1996, he launched Q&A with Riz Khan, a ground-breaking interactive interview show. His 1,500-plus interviews at CNN included more world leaders than any other global news show at the time including the UN Secretary General Kofi Annan; Former US Presidents Jimmy Carter and Bill Clinton; the Dalai Lama; and Nelson Mandela.
Mr. Khan and his family moved to London when he was four to escape the civil war that created South Yemen. Currently, he resides in Washington, DC, and travels extensively worldwide.
John C. Lechleiter Chairman, President and CEO, Eli Lilly and Company
John C. Lechleiter has served as President and Chief Executive Officer of Eli Lilly and Company since April 2008 and as Chairman of the board of directors since December of that year.
Dr. Lechleiter joined Lilly in 1979 as a senior organic chemist in process research and development and became head of that department in 1982. In 1984, he began serving as director of pharmaceutical product development for the Lilly Research Centre Limited in Windlesham, England.
He returned to the United States in 1986 as manager of research and development projects for Europe. In 1988, he became director of development projects management, and he assumed additional responsibility for pharmaceutical regulatory affairs the following year. In 1991, Dr. Lechleiter was named executive director of pharmaceutical product development, and he became vice president in 1993. He was appointed vice president of regulatory affairs in 1994, was named vice president for development and regulatory affairs in 1996, and became senior vice president of pharmaceutical products in 1998.
In 2001, Dr. Lechleiter was appointed executive Vice President for pharmaceutical products and corporate development. In 2004, he became Lilly's Executive Vice President for pharmaceutical operations. And in 2005, he was named President and Chief Operating Officer and joined the board of directors.
Dr. Lechleiter received a bachelor of science degree in chemistry from Xavier University (Cincinnati, USA) in 1975. He subsequently studied organic chemistry as a National Science Foundation Fellow at Harvard University, where he received his master's and doctorate degrees. In 2006, Dr. Lechleiter received an honorary doctorate of business administration from Marian University (Indianapolis, USA).
Dr. Lechleiter is a member of the American Chemical Society and Business Roundtable. Dr. Lechleiter serves as Chairman of the Pharmaceutical Research and Manufacturers of America (PhRMA) and on the boards of United Way Worldwide, Xavier University (Cincinnati, Ohio), Life Sciences Foundation, and the Central Indiana Corporate Partnership. He also serves on the board of Nike, Inc.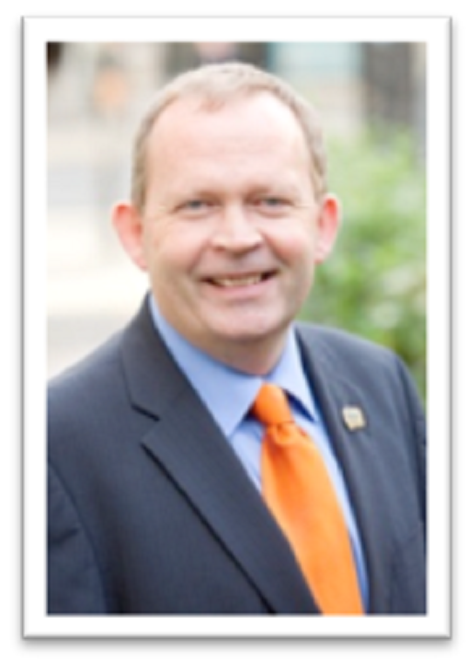 Cary Adams CEO, Union for International Cancer Control
Born in London, Cary Adams has a BSc Honors degree in Economics, Computing and Statistics from the University of Bath, United Kingdom and a Masters degree (with Distinction) in Business Administration. He is a Harvard Business School Alumni having attended the School's Executive General Management program in2003.
In 2009, Mr. Adams made a career change, moving from the management of international businesses in the banking sector to become CEO of the Union for International Cancer Control (UICC), based in Geneva.
UICC exists to help the global health community accelerate the fight against cancer and its growing membership of 589 organizations in over 127 countries features the world's major cancer societies, ministries of health and patient groups and includes influential policy makers, researchers and experts in cancer prevention and control.
Mr. Adams and his team focus on global advocacy to deliver the World Cancer Declaration targets by 2020, running significant global programs that address key cancer issues and use their membership reach to bring about the exchange of best practice globally.
Nigel Darby Vice President of BioTechnologies, Chief Technology Officer, GE Healthcare
Nigel Darby joined GE Healthcare in 2003 and is currently Vice President BioTechnologies and Chief Technology Officer for GE Healthcare Life Sciences. The business develops and markets products, technologies and services for a wide variety of applications, including biopharmaceutical and vaccine manufacturing, scientific research and drug discovery. It has a leading position in the industry,
where, for example, its products are used in manufacturing of more than 90% of registered biopharmaceuticals. The business has a turnover of around $2Bn.
From 1997-2003 Dr. Darby held a number of positions with AstraZeneca, finally as Vice-President for Chemistry Technology. In this role, he led the development of new approaches to drug discovery and a global network of core technology facilities supporting all of AstraZeneca's drug discovery activities.
Prior to entering industry Dr. Darby had spent 16 years in academic research in medicine and molecular biology with positions at the National Institute for Medical Research in London U.K., the M.R.C Laboratory of Molecular Biology, Cambridge U.K. and at the European Molecular Biology Laboratory in Heidelberg, Germany.
Dr. Darby received his M.A in Natural Sciences from the University of Cambridge, U.K in 1981 and his Ph.D. in Biochemistry from the University of Kent, U.K. in 1985.
David Khayat Professor and Head of Medical Oncology, Pitié-Salpêtrière Hospital
David Khayat is head of the Medical Oncology Department at Pitié-Salpêtrière Hospital in Paris, Professor of oncology at the University Pierre et Marie Curie and Assistant Professor at M.D. Anderson Cancer Center in Houston, Texas (USA).
Born in 1956 in Sfax, Tunisia, Prof. Khayat did his medical studies at the University of Nice. Early on, he turned to oncology, a subject in which he specialized during his practice at the Paris Hospitals.
In 1985 he obtained his MD (Doctorat d'État). In 1990 he was appointed Professor of Medicine, Hospital Physician and Head of the Medical Oncology Department of Pitié-Salpêtrière Hospital Group Engaged in the fight against cancer, he founded his own association in 1997: the Association pour la Vie Espoir contre le Cancer (AVEC), whose main mission is the search for new treatments against cancer and the humanization of patient hospitalization.
With the desire to raise awareness of this plague that kills 150,000 people each year in France, Prof. Khayat launched the initiative of the World Summit against cancer in 2000 and the Paris Charter against cancer, supported by the President of the Republic at the time, Jacques Chirac, and UNESCO. A charter that was at the origin of the French cancer plan which led to the creation of Inca, the National Cancer Institute, of which he has been president.
Mary Lou Valdez Associate Commissioner for International Programs, U.S. Food and Drug Administration (FDA)
Mary Lou Valdez is the Associate Commissioner for International Programs at the U.S. Food and Drug Administration (FDA), a position she has held since January 2009, where she leads FDA's global engagement efforts to transition FDA from a domestic to a global agency. Before joining the FDA, Ms. Valdez served at the Department for Health and Human Services for eighteen years, where she held the position of Deputy Director of the Office of Global Health Affairs from 2003 to 2008. In this capacity, Ms. Valdez led the development of U.S. policy positions and conducted negotiations with other governments that resulted in the successful acceptance of these positions within the international arena.
Ms. Valdez received her Master of Science in Management from the University of Maryland University College and holds a BS in biology from the University of Texas, El Paso. She has been a member of U.S. government delegations to meetings of the governing bodies of multilateral organizations, including the World Health Organization Executive Board and the World Health Assembly, the Executive Board of the United Nations (UN) Children's Fund, the Pan American Health Organization's Executive Committee, Directing Council, and Pan American Sanitary Conference, the Health Committee of the Organization of Economic Cooperation and Development, and UN special sessions and councils.
Francis Gurry Director General, World Intellectual Property Organization (WIPO)
Francis Gurry was appointed Director General of the World Intellectual Property Organization (WIPO) on October 1, 2008.
He began his WIPO career in 1985, having previously taught and practiced law. He holds law degrees from the University of Melbourne and a Ph.D. from the University of Cambridge, UK. He is an Honorary Professorial Fellow of the University of Melbourne, an Honorary Professor of Peking University and holds honorary doctorates from a number of universities.
Mr. Gurry is currently chair of the UN High-Level Committee on Management, which reports to the UN Chief Executives Board (CEB) and is responsible for ensuring coordination in administrative and management areas across the UN System.
He is the author of a number of publications, one of which has become a standard text published as Gurry on Breach of Confidence.
Trevor Mundel President, Global Health Program, Bill and Melinda Gates Foundation
Dr. Trevor Mundel, president of the Global Health Program, leads the foundation's efforts in research and development of health solutions including vaccines, drugs, and diagnostics, focusing on health problems that have a major impact in developing countries but get too little attention and funding. He oversees the Global Health Program's work to harness innovations in science and technology, to fight diseases such as HIV/AIDS, tuberculosis, and malaria. Dr. Mundel joined the foundation in 2011.
Dr. Mundel's professional background is in healthcare. He earned his bachelor's and medical degrees from the University of the Witwatersrand in Johannesburg, South Africa. He also studied mathematics, logic and philosophy at Balliol College, University of Oxford as a Rhodes Scholar, and earned his Ph.D. in mathematics at the University of Chicago.
Dhavalkumar D. Patel Head of Novartis Institutes for BioMedical Research Europe
Dhaval Patel is Head of NIBR Europe and Global Head of the Autoimmunity, Transplantation and Inflammation (ATI) Disease Area at the Novartis Institutes for BioMedical Research. He is responsible for managing all of the drug discovery groups in Europe, with primary responsibility for immunemediated diseases.
Previously, Prof. Patel served as Head of NIBR Basel and Head of the Autoimmunity and Transplantation Research Basel. Prof. Patel joined Novartis in 2006 as Head of the Fully Integrated Program in Rheumatoid Arthritis.
Before joining Novartis, Prof. Patel was the Joseph P Archie, Jr. Eminent Professor of Medicine, Professor of Microbiology and Immunology, Chief of the Division of Rheumatology, Allergy and Immunology and Director of the Thurston Arthritis Research Center at the University of North Carolina (UNC).
Before taking up his Professorship at UNC he was Assistant Professor (1994), Associate Professor (1999) and Chief of Allergy and Immunology (2001) at Duke University. Prof. Patel holds a Ph.D. from the Department of Microbiology and Immunology as well as a M.D. from the Duke University School of Medicine. He is an author/co-author of more than 100 scientific publications and a fellow of the American Academy of Allergy, Asthma and Immunology and of the American College of Rheumatology.
Ama de-Graft Aikin Visiting Fellow, London School of Economics; Senior Lecturer, University of Ghana
Dr. Ama de-Graft Aikins is a Senior Lecturer at the Regional Institute for Population Studies, University of Ghana and a Visiting Fellow at LSE Health, London School of Economics (LSE).
Dr. de-Graft Aikins is a social psychologist with a primary interest in representations and experiences of chronic physical and mental illnesses. She received her PhD from the LSE in 2004 and held an ESRC postdoctoral fellowship at the University of Cambridge between 2005 and 2006. She has published research on diabetes and mental health in Ghana and on diabetes and cardiovascular diseases among Africans on the African continent and in Europe. Her current research focuses on diabetes and obesity among Ghanaians in Ghana and Europe, food beliefs and dietary behavior among Ghanaians in Ghana and the US, and task-shifting cardiovascular disease care in Ghana from medical professionals to community health workers and faith-based organizations.
Dr. de-Graft Aikins is engaged in non-communicable disease (NCD) advocacy and has served as a member of the Ghana Health Service NCD Strategic Plan Development Committee and on the NCD Expert Advisory Group, chaired by Sir Michael Marmot, to develop a 'social determinants of NCD measurement framework' for WHO NCD control activities. Since 2006, she has co-directed the UK-Africa Academic Partnership on Chronic Diseases: a British Academy funded partnership of multidisciplinary researchers based in Africa, Europe and North America.
Bernard Pécoul Executive Director, Drugs for Neglected Diseases initiative (DNDi)
Dr. Bernard Pécoul has led DNDi (Drugs for Neglected Diseases initiative) since its foundation in 2003. Under his guidance, DNDi – a not-for-profit research and development organization – and its partners have built the largest-ever R&D portfolio for kinetoplastid diseases (leishmaniasis, sleeping sickness, and Chagas disease) as well as developing treatments for malaria. In 2011, DNDi extended the scope of its portfolio to include specific helminth infections and paediatric HIV. Since its inception, DNDi has delivered six new treatments through partnerships with public and private organizations
worldwide, and aims to deliver a total of 11 to 13 new field-adaptedtreatments for neglected diseases by 2018.
Prior to DNDi, Dr. Pécoul was Director of the Médecins Sans Frontières (MSF) Campaign for Access to Essential Medicines from 1998 to 2003, a position he took on after a stint as Executive Director of MSF-France. While working with MSF, Dr. Pécoul carried out field missions in Africa, Latin America, and Asia. In 1988, he co-founded Epicentre, an MSF-affiliated NGO specialized in epidemiology.
After obtaining his medical degree at the University of Clermont-Ferrand, France, Dr. Pécoul earned a master's degree in public health at Tulane University, USA. In 2012, he was awarded an honorary Doctor of Laws Degree by the University of Dundee, UK.
Dr. Pécoul is a member of the Joint Coordination Board of the Special Programme for Tropical Disease Research (WHO/TDR) and a board member of UNITAID's Medicines Patent Pool Initiative.
Ulf Wiinberg President and CEO, H. Lundbeck A/S
Ulf Wiinberg has been President and CEO of H. Lundbeck A/S since June 1, 2008.
Before joining Lundbeck, Mr. Wiinberg worked for the American medical corporation Wyeth / Lederle for 27 years where he held several positions in sales and marketing over the years.
Becoming President of Wyeth Consumer Healthcare in 2002, Mr. Wiinberg joined the Wyeth Corporate Management Committee. In 2005 he was appointed Senior Vice President of Wyeth Europe, and in 2008 he was appointed President of Wyeth Europe and BioPharma.
Mr. Wiinberg has significant experience in working with trade associations and has served as chairman of the World Self-Medication Industry Association. He is presently a board member of the European Federation of Pharmaceutical Industries and Associations (EFPIA) and the International Federation of Pharmaceutical Manufacturer Association (IFPMA). Mr.Wiinberg is also a member of PhRMA (Pharmaceutical Research and Manufacturers of America) where he was the first chair of the Middle East Africa Committee. He serves as European representative on the UK MISG (Ministerial Industry Strategy Group) and in Denmark Mr. Wiinberg serves on the Industrial Policy Committee of the Confederation of Danish Industry.
Seth Berkley CEO, GAVI Alliance
Seth Berkley joined the GAVI Alliance as CEO in August 2011, as it launched its fiveyear strategy to immunize a quarter of a billion children in the developing world with life-saving vaccines by 2015.
Prior to joining the GAVI Alliance, Dr. Berkley was the Founder, President and CEO for 15 years of the International AIDS Vaccine Initiative (IAVI), the first vaccine product development public-private sector partnership. Under his leadership, IAVI implemented a global advocacy program that assured that vaccines received prominent attention in the media and in forums such as the G 8, EU and the UN. He also oversaw the creation of a virtual vaccine product development effort involving industry, academia, and developing country scientists.
Prior to founding IAVI, Dr. Berkley served as associate director in the Health Sciences Division of The Rockefeller Foundation. He has also worked for the Center for Infectious Diseases of the U. S. Centers for Disease Control and Prevention (CDC), the Massachusetts Department of Public Health and for the Carter Center for which he served as an epidemiologist at the Ministry of Health in Uganda. He has consulted or worked in more than 25 countries in Asia, Africa and Latin America. Dr. Berkley sits on a number of international steering committees and corporate and not-for-profit boards, including those of Gilead Sciences, the New York Academy of Sciences and the Acumen Fund. In the past, he has also served on the boards of public and private vaccine companies such as PowderJect and VaxInnate and health and development organizations such as Oxfam America.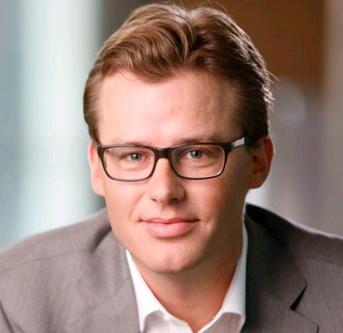 Rogier Snijdewind Head of Responsible Investing, PGGM Investments
Rogier Snijdewind has been with PGGM Investments since 2008. PGGM has over € 120 billion assets under management (AUM) and is the investment manager of, among others, the pension fund for the Dutch healthcare sector (the second largest pension fund in the Netherlands).
Mr. Snijdewind's areas of expertise are health (focusing on engagement with companies in the pharmaceutical, beverages and tobacco sectors), corporate governance and voting. He is also a member of the Eumedion Research committee. Previously he worked for Institutional Shareholder Services and Riskmetrics in various roles. Mr. Snijdewind holds a degree in public administration.
Caroline T. Roan President, The Pfizer Foundation; Vice President, Corporate Responsibility & Reputation Pfizer Inc.
Caroline Roan is Vice President of Corporate Responsibility & Reputation at Pfizer. She is also President of The Pfizer Foundation, which promotes global access to quality health care, and supports the community involvement of Pfizer's U.S.-based employees.
Ms. Roan oversees Pfizer's corporate responsibility programs, encompassing stakeholder engagement, reporting, and designing social investment strategies. She also manages Pfizer's corporate efforts to raise awareness of the company's commitment to use its presence and scale to make a difference locally and globally in areas as diverse as human rights, transparency and access to medicines.
Prior to joining Pfizer, Ms. Roan worked at the Robert Wood Johnson Foundation's Community Health Team, and she served as the Associate Director of the Center for Interdisciplinary Research on AIDS at Yale University.
Ms. Roan received her B.A. from Earlham College, and her Masters of Public Policy
from Columbia University.
Mark Kramer Co-­‐founder and Managing Director, FSG
Mark Kramer is the co-founder and Managing Director of FSG and the author of influential publications on shared value, corporate social responsibility (CSR), catalytic philanthropy, strategic evaluation, impact investing and adaptive leadership.
Mr. Kramer oversees FSG's consulting practice and helps drive the vision and growth of the firm. He has led consulting engagements across all of FSG's impact areas, with particular emphasis on philanthropic strategy for private and community foundations, CSR, evaluation and impact investing. He also leads the research on many of FSG's publications and publishes regularly in Harvard Business Review, Stanford Social Innovation Review, and is the co-author of the book Do More Than Give.
He is a frequent speaker around the world on topics in catalytic philanthropy, collective impact, creating shared value for corporations, new approaches to evaluation and shared measurement, impact investing, social entrepreneurship and adaptive leadership.
Before co-founding FSG, Mr. Kramer served for 12 years as president of Kramer Capital Management, a venture capital firm, and before that as an associate at the law firm of Ropes & Gray in Boston, and as a law clerk to Judge Alvin B. Rubin, Fifth Circuit, U.S. Court of Appeals.
After earning his B.A. (summa cum laude) and M.B.A. at Brandeis University and University of Pennsylvania, respectively, he went on to achieve his J.D. (magna cum laude) at the University of Pennsylvania Law School.