African Public Health Leaders Virtual Session at the World Health Summit: Uganda 28-29 June 2021
Hosts
IFPMA, Chatham House
Attend
This event has now passed. To browse our upcoming events click here.
The virtual session on Young African Public Health Leadership is co-hosted by the International Federation of Pharmaceutical Manufacturers and Associations (IFPMA) and Chatham House Global Health Programme.
The session will seek to answer the overarching question "Will COVID-19 dictate a new paradigm in Africa?" and highlight key public health themes seen from a young African leaders' perspective. It will involve a panel discussion of six African public health specialists from the Chatham House – IFPMA African Public Health Leaders Fellowship Programme. The session is part of the broader programme of the World Health Summit Regional Meeting 2021 Uganda and will complement other global health and youth discussions at the Summit.
Event recording
Speakers
Vivianne Ihekweazu Managing Director of Nigeria Health Watch
Vivianne Ihekweazu is the Managing Director of Nigeria Health Watch, a health communication and advocacy organization based in Nigeria.
She is responsible for working with development partners to structure health communications strategies to bolster health advocacy in Nigeria.
This includes being the Programme Director for the Bill & Melinda Gates Foundation Global Policy & Advocacy project.
Vivianne has over 15 years' experience as a health communications professional, having worked at some of the world's leading communications and research agencies. Vivianne was a mentor on the Goldman Sachs 10,000 Women Initiative and other enterprise development programmes, providing women entrepreneurs with business and management training.
She received an MA in Development Economics from the University of Sussex, an MBA from the Gordon Institute of Business Science (University of Pretoria) and is an Associate of the Chartered Institute of Marketing (ACIM).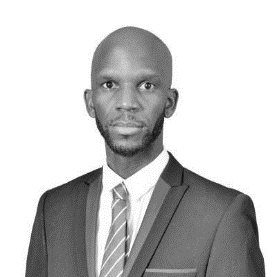 Brian Kermu Ngwatu Infectious Diseases Specialist
Brian Kermu Ngwatu is an infectious diseases specialist. His global health work began with clinical training and work in post conflict northern Uganda, a region that provided early foundations for, and nurtured his understanding of, the gross inequities in access to health.
He today also works with the Clinton Health Access Initiative's Clinical Sciences Team as Senior Clinical Advisor, where his work majorly focuses on emerging issues in access to optimal diagnostics and treatment, and related health policies and programs in LMICs.
He is also a member of the WHO Global TB Program's Collaborative Group on Digital Health Technology for TB care.
Kermu is a British Foreign and Commonwealth Office Chevening alumnus, and a fellow/ recipient of awards from the Union against TB and Lung Disease, the World Society for Paediatric Infectious Diseases, and the Global Health Corps.
Dr Abdulaziz Mohammed Head of Disease Control and Prevention of the Africa Centers for Disease Control and Prevention, Ethiopia
Dr Abdulaziz Mohammed is the Head of Disease Control and Prevention of the Africa Centers for Disease Control and Prevention in Addis Ababa, Ethiopia. He holds MBBS and MPH-FE degrees.
He is a foundation fellow of the Africa CDC/African Union fellowship for leadership in public health in Africa and a fellow of the West African College of Physician (psychiatry).
He is a graduate of the Nigerian Field Epidemiology Program and a Commonwealth fellow.
Before joining Africa CDC, He was a Chief Consultant Psychiatrist in Nigeria and worked in integrating mental health into primary healthcare and psychosocial support for IDPs in Kaduna, Nigeria.
He has public health experience working in West and Central Africa including being the coordinator for Africa CDC's first health system strengthening project. Dr Mohammed has over 40 publications in peer review journals like the Lancet, AJP, BMJ Global Health, BMC public health, and scientific reports.
Dr Ama Pokuaa Fenny Research Fellow, Institute of Statistical, Social and Economic Research, University of Ghana
Ama Pokuaa Fenny is a research fellow with the Institute of Statistical, Social and Economics Research (ISSER) at the University of Ghana.
Since 2005, she has researched and published in the area of developmental issues in health economics, health service delivery, social protection and gender-based analysis.
Her research at Chatham House focuses on how the poor can be integrated into social health insurance programs in Sub-Saharan African countries.
She has also carried out a number of expenditure tracking surveys and health expenditure reviews with country experience across West and East Africa.
She has a PhD in Health Economics from the Department of Public Health, Aarhus University, Denmark; MSc in Health, Population & Society from the London School of Economics & Political Science (UK) and BA in Economics and Computer Science from the University of Ghana.
Dr Adesola Yinka-Ogunleye Epidemiologist at the Nigeria Centre for Disease Control
Dr Adesola Yinka-Ogunleye is an Epidemiologist at the Nigeria Centre for Disease Control (NCDC), Abuja, Nigeria. She is a 2018/2019 Fellow of the African Public Health Leaders Fellowship, Chatham House, United Kingdom.
Adesola has extensive experience in disease surveillance and public health response to infectious diseases. Her research interest includes infectious disease transmission and One Health Approach in Disease control.
She leads One Health and the monkeypox Technical Working Group at the NCDC. Her works are published in peer-reviewed journals.
Dr Valerian Mwenda Medical Epidemiologist at National Cancer Control Programm
Dr Valerian Mwenda is a medical epidemiologist; with a special focus on the synergies and relationships between communicable and non-communicable diseases, especially cancer. He endeavours to build effective partnerships in cancer control through collaborations spanning the academic, research, technical, political, governance, management and leadership domains, as well as ensuring citizen empowerment and participation in the research/planning/public health programming cycle.
Currently, he is the lead, Monitoring, Evaluation and Research at the National Cancer Control Program, Ministry of Health, Kenya.
Belinda Bhoodoo (Co-Chair) Director- Corporate Affairs and Market Access at Eli Lilly and Company
Belinda Bhoodoo has over 18 years of experience in the pharmaceutical industry, having started her career as a sales representative.
Belinda joined Lilly in 2004 as a district sales manager and was responsible for leading and managing a sales team focusing on the CNS product group (bipolar, depression and ADHD).
She then took an assignment in marketing and managing Lilly's men's health products. Belinda then became the affiliate's Six Sigma Black Belt, leading various projects across the affiliate and region.
Belinda had been responsible for Eli-Lilly's expansion into sub-Saharan Africa for three and a half years before taking up her current role as Corporate Affairs Director where she oversees government affairs, market access, key accounts, public relations, advocacy and communications as well as corporate social responsibility projects. Belinda has a BSc in Botany and Zoology as well as Honours in Pharmacology from the University of the Witwatersrand.
Adebusuyi (Ade) Adeyemi (Co-Chair) Director of a Fellowship Programme, Chatham House
Before joining Chatham House in April 2016, Adebusuyi (Ade) Adeyemi was a senior programme lead in one of the largest NHS trusts in the UK.
As a result of his previous work, Ade was named a 'rising star' of the NHS by the leading UK publication Health Service Journal. He now also works at NHS England, the leading organisation of the British National Health Service. At Chatham House, he is leading efforts to develop fellowship programmes that create effective public health policy change across Africa.
Ade is a member of the Davos World Economic Forum's prestigious Global Shapers community of leaders, fellow of the Royal Society of Arts (RSA) and senior associate member of the Royal Society of Medicine. He also served on the National Executive Committee of the Fabian Society (Britain's oldest political think-tank).
His main policy interests are health system reforms and advising government ministries on how to finance and implement national universal health coverage reforms.
Ade is now studying for a Doctor of Philosophy in Global Health and Social Medicine at King's College London. He has an MBA from HULT International Business School, an MSc from King's College London and an MPharm from the University of Portsmouth.