Technical Briefing on Biodiversity
Location
World Meteorological Organization, Room B
Attend
This event has now passed. To browse our upcoming events click here.
The IFPMA conducted a Technical Briefing on Biodiversity in Geneva on 24 November 2009. The presentations provided examples of the challenges that industry faces in conducting biopharmaceutical research and presented industry's views on the possible impact on biopharmaceutical research of an international access and benefitsharing regime under the Convention on Biological Diversity (CBD).
Speakers
Dr. Axel Braun Head International Developments in Corporate Patents Global of F. Hoffmann-La Roche Ltd
Dr. Axel Braun is Head International Developments in Corporate Patents Global of
F. Hoffmann-La Roche Ltd. in Basle and in this function responsible for work with
various industry associations, like IFPMA and EFPIA, where he also chairs the
respective CBD Working Groups, Interpharma, ICC and UNICE and professional
organizations, like SACEPO and the epi Harmonization Committee. Before he was
Section Head of CNS / Galenics in Corporate Patents Basle and in this function
responsible for all IP activities in these areas and in various other functions with
substantive experience in all areas of practice of patent law. Admitted as a
European Patent Attorney to practice before the European Patent Office since 1994,
Mr. Braun holds a Ph.D. degree in Biochemistry from the University of Munich / Max-Planck Institute of
Psychiatry (Germany), a diploma degree of chemistry also from the University of Munich / Max-Planck
Institute of Biochemistry (Germany) and a bachelor degree of philosophy of the University of
Heidelberg (Germany).
Prof. Klaus Müller Organic Chemist
Prof. Klaus Müller is an organic chemist by training (ETH Zurich; PhD with Prof
Albert Eschenmoser), but got also involved in theoretical and physical organic as
well as biostructural chemistry. He was a postdoctoral fellow in the US and
continued as visiting lecturer at Harvard University for two years before returning to
the ETHZ where hid did his Habilitation in 1977. In 1982, he joined F. Hoffmann-La
Roche AG, Basel, where he set up and further developed molecular modeling,
biostructural research, bioinformatics, and was involved in the development of
automated and miniaturized key technologies in discovery research. From 1998 till
2009, he was Head of 'Science & Technology Relations', acting as liaison person to
both academic and nonacademic external groups as well as internally between discovery research
and technologies. He was a board member and acted as Secretary-General of the Roche Research
Foundation from 1999 till its conclusion at the end of 2008. Since 1990 he is extraordinary professor at
the University of Basel, teaching structure- and property-guided molecular design in Drug Discovery.
He was promoted to 'Roche Distinguished Scientist' in Spring 2005, one of the first in this novel and
highest scientific promotion category of Roche. In Summer 2006, he was invited by Harvard University
as 'Robert B. Woodward Visiting Scholar' to give a lecture series at the Department of Chemistry and
Chemical Biology. After his regular retirement in Spring 2009, Klaus Müller continues to be affiliated
with Roche as consultant of chemistry and scientific matters and, at the same time, resumed teaching
activities in theoretical and physical chemistry at the ETH Zurich.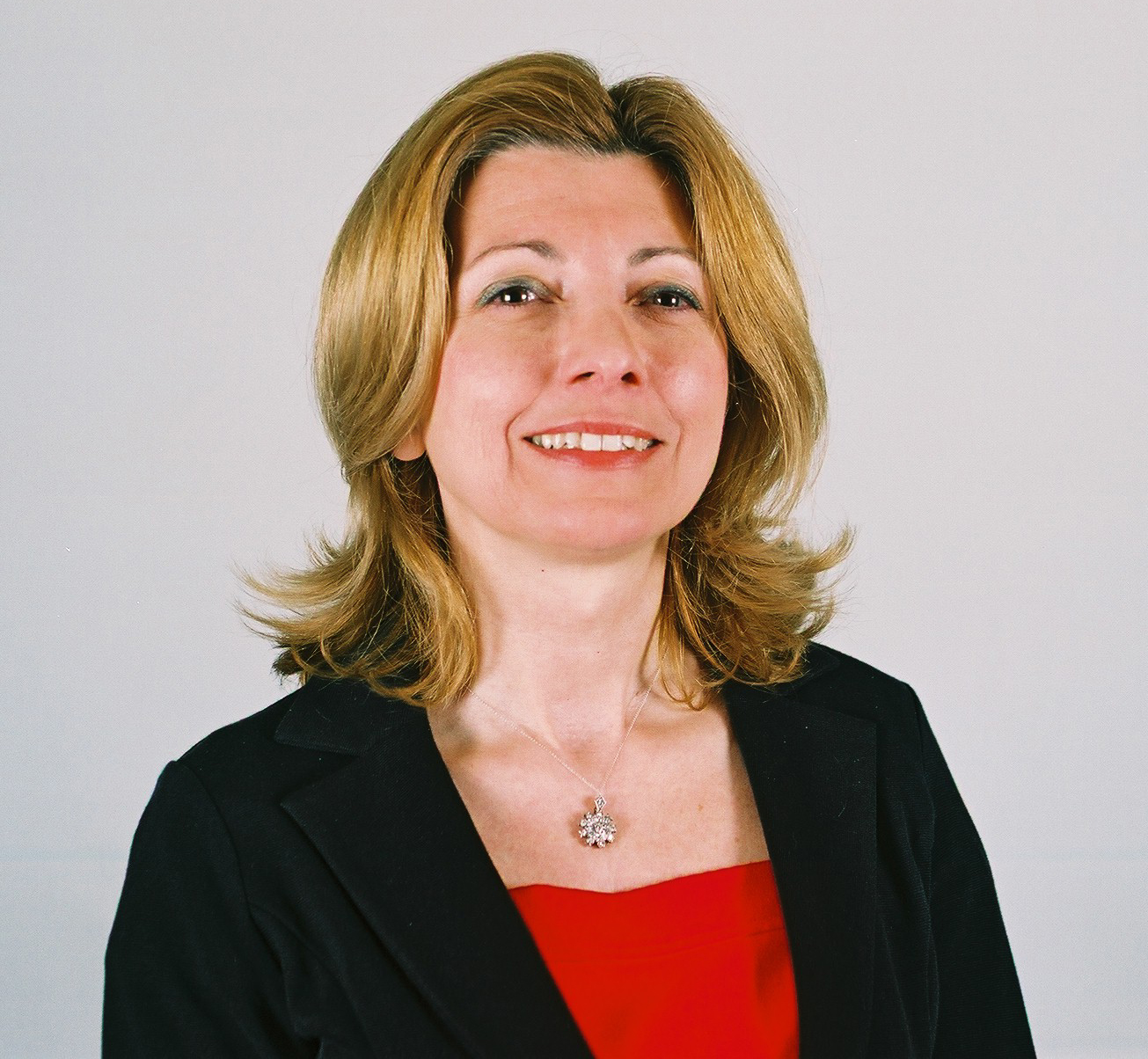 Dr. Patrizia Carlevaro Head of the International Aid Unit at Eli Lilly and Company
Dr. Patrizia Carlevaro is Head of the International Aid Unit at Eli Lilly and Company,
which provides guidance and support for Lilly's corporate policies and initiatives on
health-related aid to developing nations. She is also Team Leader for The Lilly
MDR-TB Partnership, the company's signature CSR initiative, a member of the Lilly
Bioethics Committee, and is responsible for scientific relationships and partnerships
with key international institutions and NGOs in Geneva and throughout Europe. She
is on the Florence Nightingale International Foundation's Board of Directors, has
served on various committees of the World Health Organization and chaired the
IFPMA Public Affairs Committee. Prior to joining Lilly, she was Head of the Essential Drugs Unit at the
U.N. Children's Fund (UNICEF) in New York City. Prior to that, she worked with Pierre Fabre Italy, a
multinational pharmaceutical and cosmetics company, and the U.N. Industrial Development
Organization (UNIDO).
Dr. Esther Schmitt Director in the Natural Products Unit of the Novartis Institutes for BioMedical Research
Dr. Esther Schmitt is a Director in the Natural Products Unit of the Novartis
Institutes for BioMedical Research in Basel, where she joined in 2001 after a postdoctoral
position in fungal genetics. She earned her PhD. in natural sciences at the
Ruhr-Universität Bochum in Germany. Esther Schmitt is heading the microbiology
unit as well as mid-scale fermentation and purification facilities. The microbiology
unit encompasses a large portfolio of capabilities ranging from the isolation of
microorganisms, to inducing secondary metabolism in fungi and actinomycetes
through identifying the right cultivation conditions, up to genome sequencing,
elucidation of biosynthesis pathways for natural products and microbial genetics. The group has
established a special interest and expertise in myxobacteria. Dr. Schmitt is also responsible for
sourcing collaborations with research institutes across the world in the area of natural product
microbiology and the use of microorganisms in drug discovery.
Mr. Brendan Barnes Multilateral Institutions and Health Policy at EFPIA
Brendan Barnes joined EFPIA in 2002 and is responsible for issues relating to the
Multilateral Institutions and Health Policy. He previously worked in the
pharmaceutical industry for 11 years, in a range of roles including Finance,
Strategic Planning and Public Affairs. In the course of his business career he has
also worked in a number of other industries. He has degrees in Psychology and
Business and is a qualified accountant. A UK national, he is married with two
children.
Mr. Alan Oxley Head of ITS Global
Alan Oxley is Head of ITS Global, a consultancy that specializes in international
public policy and advises on international trade, development, environment and
sustainability issues, particularly in the Asian region. It also undertakes research
and delivers aid programs in Asia and Africa. Alan is one of Australia's most
authoritative advisers on international trade. He has an enormous depth and spread
of experience, drawing on more than 25 years of practice, first in government as a
successful trade negotiator and then as an influential adviser to the private sector.
Before establishing the consultancy in 1989, Alan was a career diplomat. He
represented Australia in Singapore, at the United Nations in New York and in Geneva. He transferred
to the Trade Department in 1985 and served as Ambassador to the GATT, the predecessor of the
World Trade Organization, until 1989. He played a key role in creating the ground-breaking coalition of
agricultural exporters, the Cairns Group. He was the first Australian to serve as GATT Chairman. He is
founder and Chairman of World Growth, a free market NGO based in the United States and has been
active spearheading World Growth programs on Climate Change and Development and Forestry and
Development. He is Chairman of the national Australian APEC Study Centre, one of Australia's
leading Asia Pacific centers, based at RMIT University, Melbourne and led a research program at the
Centre on Access and Benefit Sharing and Genetic Resources. Alan is a regular commentator in the
print and electronic media.