The Threat of False Friends – Fake Medicines
Location
Centre de Conférence de Varembé, Room B
Attend
This event has now passed. To browse our upcoming events click here.
The falsification of medicines is first and foremost a crime against patient and public health . This growing issue requires a concerted multi-stakeholder effort, including the World Health Organization, governments, healthcare providers, patients, and the private sector. Addressing this problem successfully requires collaborative action and the creation of a global policy environment that recognizes, prioritizes, and effectively addresses the major aspects of the falsification of medicines.
The IFPMA invites you to the next session of the Geneva Pharma Forum for a panel discussion on how counterfeit medicines are being addressed. This session will also feature the launch of a study by the School of Pharmacy at the University College of London in conjunction with Matrix Insights as well as a new International Pharmaceutical Federation (FIP) – IFPMA advocacy tool. They both offer suggestions for coordinated actions against counterfeit medicines to foster the general public and governments' action.
Participants will include representative of national missions from UN member state missions in Geneva, key decision-makers from health-related intergovernmental and nongovernmental organizations plus senior pharmaceutical industry executives.
Speakers
Jamil Chade Journalist
Chade has been the UN correspondent for the Brazilian daily O Estado de S. Paulo
in Geneva since 2000. His duties include both the coverage of UN related news, as
well as serving as one of the newspaper´s correspondents for European Affairs. In
2011, he was elected as the best Brazilian foreign correspondent, a prize given by
the media organization Comuniquese.
As a correspondent, Chade contributes weekly to the Radio Estadao ESPN, a
leading radio station in São Paulo. He also has his own blog
(http://blogs.estadao.com.br/jamil-chade) and contributes regularly to news
agencies such as BBC and Radio France International.
Since 2000, Chade has completed missions to over 60 countries in all continents of
the world. The missions include trips with the secretary-general of the UN Ban Ki
Moon to Liberia, Burkina Faso and other African countries. Chade has traveled with
Pope Benedict XVI as well as covering official presidential trips of three heads of
state of Brazil around the world. (Fernando Henrique Cardoso, Luiz Inácio Lula da
Silva and Dilma Rousseff). In addition, Chade has been selected to cover two World
Cups (2006 and 2010) as well as the Olympic Games in London in 2012.
In Geneva, Chade was elected from 2003 to 2005 the president of the Foreign Press
Association in Switzerland, in charge of representing over 120 foreign
correspondents.
Before his current post, Chade has also worked for the Brazilian daily Gazeta
Mercantil in Brasilia as one of the journalists responsible for covering Foreign Policy
issues.
Chade has published a number of academic articles and has written two books. « O
Mundo Não é Plano » (2010) was a finalist at the Prêmio Jabuti, the main book prize
in Brazil. In Switzerland, the book has won the Nicolas Bouvier Prize. In 2011, Chade
published "Rousseff", translated into Bulgarian and Korean.
Chade has a Master Degree at the Graduate Institute of International Studies, in
Geneva. His theses concentrated on the Foreign Policy strategies of Brazilian
governments to achieve development. He has graduated in 1999 at PUC-SP, as a
political scientist.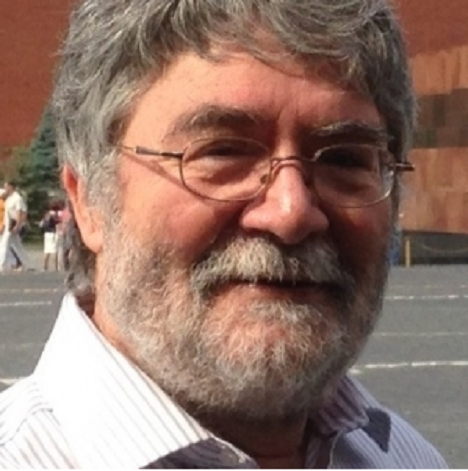 David Taylor UCL School of Pharmacy
David Taylor has held a personal chair as Professor of Pharmaceutical and Public
Health Policy at The School of Pharmacy, University of London, since 2001. Until
May 2011 he was also a non-executive director of NHS Camden, and between 2000 and February 2009 he was Chair of Camden and Islington NHS Foundation Trust
(initially the Camden and Islington Mental Health and Social Care Trust). He has
previously been a Kings Fund Fellow, and held Director level posts in the Audit
Commission for England and Wales and the Association of the British
Pharmaceutical Industry.
David's research centers on issues relating to health improvement and
pharmaceutical research; the appropriate supply and use of medicines and allied
products; and the development of pharmacy and the pharmaceutical industry
within the context of the NHS and globally. He has published and broadcast
extensively on issues relating to health and social care funding and delivery, and has
lead research projects in a wide range of fields.
Robert Johnstone International Alliance of Patients' Organizations (IAPO)
Robert Johnstone is a trustee and IAPO representative from National Voices in the
UK (a coalition representing more than 200 health & social care organizations).
Having had chronic rheumatoid arthritis for more than 50 years, he has not had a
conventional career but has served on many charities representing disabled people
and those with health challenges. For many years he has been very active in a
network called People with Arthritis and Rheumatism in Europe (PARE) where he
was involved in lobbying the European Parliament and senior policy makers to raise
the profile of musculoskeletal conditions. At a global level he served as President of
Arthritis and Rheumatism International and worked in the Bone and Joint Decades
as a patient advocate.
Luc Besançon International Pharmaceutical Federation (FIP)
Luc Besançon is the Acting General Secretary for Professional, Scientific and
External affairs at the International Pharmaceutical Federation which is the global
federation of national organizations of pharmacists and pharmaceutical scientists.
Luc completed his Doctorat d'État en Pharmacie (PharmD) in 2004 further to an
education in France and Canada. He completed a Master's Degree in European
Public Relations at Paris V – La Sorbonne in 2003.
He has worked for FIP since 2008. His field of expertise includes Counterfeit (or
falsified) medicines, Patient Safety, Pharmaceutical policies, Pharmaceutical
sciences, Regulation of healthcare professionals and Maternal, Newborn and Child
Health (MNCH).
Since December 2003, he has been involved in the committee of experts in charge
of counterfeit medicines at the Council of Europe / EDQM.
Prior to that, he worked for five years as a professional adviser for international
affairs and for pharmacists' competences at the Ordre national des pharmaciens,
the French body in charge of the registration and regulation of pharmacists.
Martin Bernhardt Sanofi
Martin Bernhardt is an economic and social scientist by training, with specialization
in Pharmacoeconomics. Since May 2010 he has been Vice President International
Institutions, Sanofi Group, in charge of relations with the World Health
Organization, the World Intellectual Property Organization and other global
institutions. He is leading an internal working group on Non-Communicable
Diseases and is chairing the IFPMA Workstream on Counterfeit Medicines. Prior to
this, he was Public Affairs and Market Access Director, Sanofi-Aventis Switzerland,
where he drove a strategic analysis for the transformation of the affiliate.
Before joining the pharmaceutical industry, he did research in Health System
Science with the Laboratory of Applied Economics and the Medicometry Group,
Geneva University. He is still Lecturer at the Pharmacy School, teaching Health
Economics.
Among some papers and books, he is co-author of Pour une santé de qualité en
Suisse, Paris, Economica, 2003 (reviewed 2008).
Interested in the public and scientific discussion on health systems, he was member
of the Steering Committee of the International Conference in Systems Science in
Health Care.